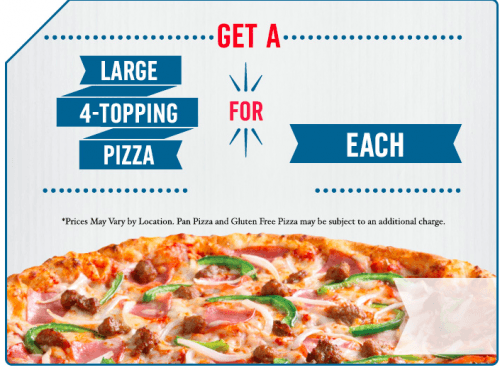 Dominos Canada has a current offer on large pizzas, that though the prices may vary by province and specific location, will still be about $11.99 for 4-topping large pizza. You may be charged extra on this deal if you order a pan pizza or substitute your regular crust for gluten-free crust, but overall you will be saving yourself some mad cheddar on your large, cheesy pizza.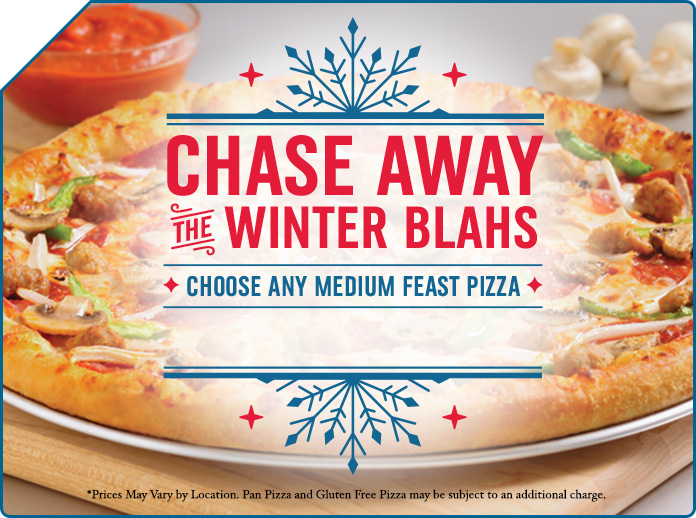 Alternatively, if you can't decide on one specific flavour for your large pizza, you can get 2 medium pizzas with 2 toppings for $7.99 each. If you don't want the pizzas for this deal, however, you have the option to substitute it with 2 or more of the following food items:
Medium 2-Topping Hand Tossed Pizza
Specialty Chicken
Cheesy Garlic Fingers
8-piece Boneless Chicken
10-piece Chicken Wings
or Pasta
The prices will vary by province, depending on the tax rate, but overall Dominos has some pretty sweet deals on pizza right now that you should definitely check out.