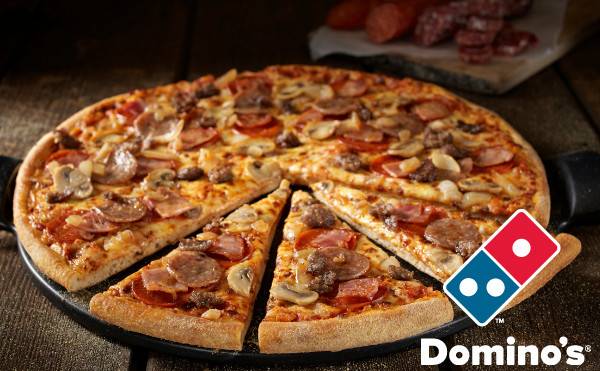 Dominos Pizza Canada is currently offering a coupon that will give you a medium sized pizza with 2 toppings for just $5.99! Normally, a medium size pizza with two toppings would cost you $12.49, but right now you can save yourself $6.50, which is over 50% off!

This coupon is only available for carryout orders, meaning you will have to pick it up, but with the money you'll be saving I'm sure that little extra walk to burn off the pizza won't be a problem at all. And if you'd like to, for an extra $2 you can upgrade to a large pizza, or if you'd like to get more variety in your toppings, you could purchase two medium size pizzas with this coupon for just $11.98 (which is still less than the regular price of one medium pizza).
This coupon from Dominos expires on February 22nd.
Click here to check out all of Dominos Pizza Canada's coupons for this week.