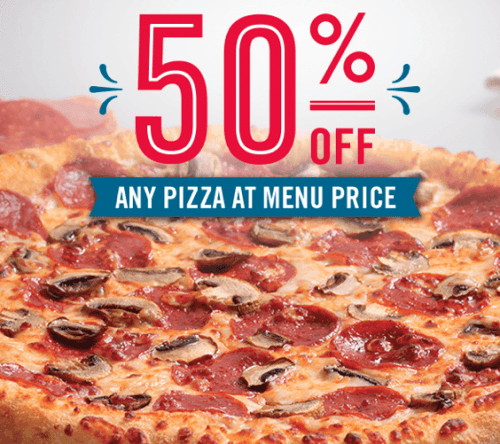 Dominos Canada is having a promotion where you can get 50% off pizza until July 20th when you use the promo code: CAG5014 at checkout! The offer applies to any pizza at menu price when you order online.This one week promotion is perfect if you want to give yourself a treat and skip cooking for a night this week. Pizza is also great because it makes the best leftovers (especially after a night out with your friends).
You can make your own pizza and add almost any topping you can think of or you can pick from some menu favourites including ExttavaganZZA, MeatZZA, Delux, BBQ Chicken, Veggie, Hawaiin, Philly Steak, Canadian & many more.
Remember, the offer expires on July 20th.
Click here to order your pizza 50% off at Dominos Pizza Canada