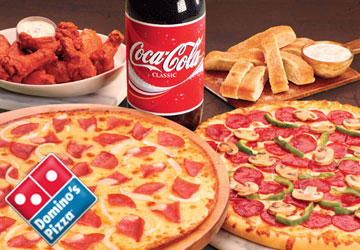 This week's hot deal from Domino's Canada is one that will feed you and a buddy for the lowly price of $15.99, or for each person just $8. The offer from Dominos this week will give you 2 small 3 topping pizzas, plus an order of 8-piece cheesy bread (which will include a dipping sauce) for just $15.99 when you add the coupon to your order.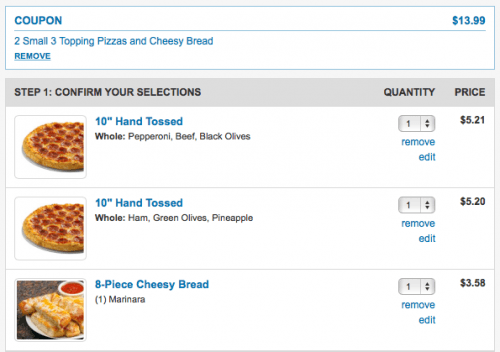 Normally, two small 3 topping pizzas from Dominos Canada alone would cost you $15.99, and with the cheesy bread on top of that your order would come to $21.48. By using this coupon, however, you will be saving yourself $5.49.
Dominos will only be offering this coupon deal for two small pizzas and cheesy bread for a limited time only.
Click here to check out all of the coupons available at Dominos Canada online.