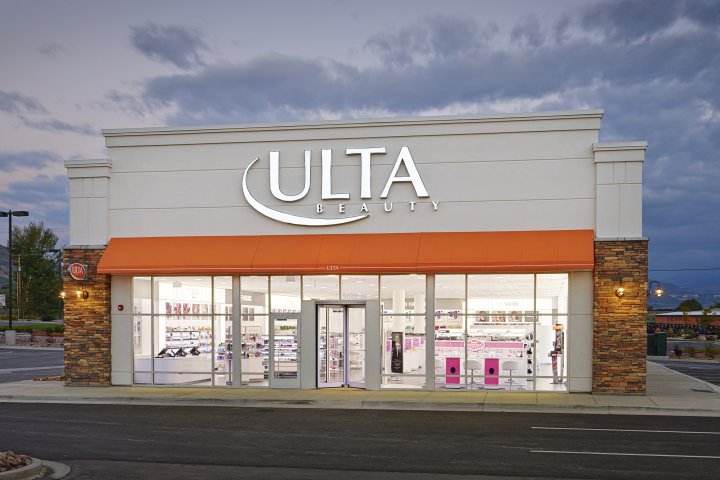 Beauty lovers rejoice.  For years, Ulta had many exclusive brands and products and did not ship to Canada but now you can get your hands on all of those goodies.  While they are not opening any Ulta stores in Canada and still ship from the US you can order from their website with a number of shipping options including BorderFree where you prepay the taxes and brokerage so there are no surprises at the door.
Prices are shown in Canadian dollars so you know exactly what the item will cost you.  There are various options for shipping and you can get free USPS/Canada Post delivery when you spend $100 Canadian or more.  Just choose Postal as the option when checking out and it will reduce the shipping charge to $0.

If you want to prepay taxes or spend less than $100, shipping is very expensive.  Even for a small package, the prepaid taxes option was $22 for my order plus $20 in taxes – on a $120 order with two small items!  So well worth spending $100+ to get free shipping.  Canada Post will charge a fee of $9.95 to pay taxes for you, plus whatever duties or taxes are applied if it gets caught at the border – but I often get packages over the minimum with no taxes applied.

One of the issues has been free gifts with purchase.  The checkout page will not let you proceed without adding the free gift option but some of them are not found in the international database.  Some products from the main Ulta site are not available for shipping to Canada either, so make sure you choose Ship to Canada (found at the bottom of the page) before shopping.