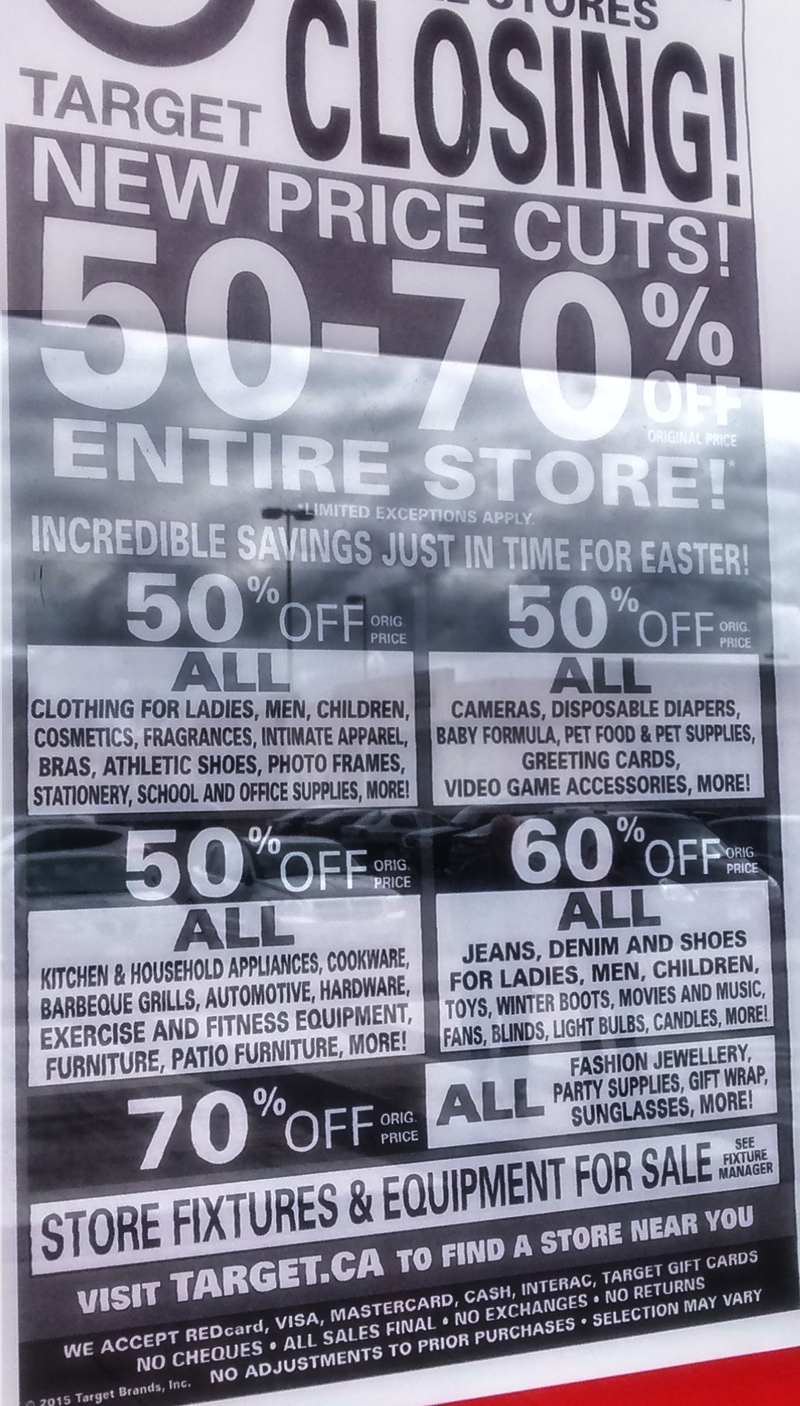 Target stores will not be open through May 16th as previously stated when they first announced the liquidation and they expect all stores to close by mid April.  If your store was not advertising a closing date, they likely are now.
Stores that are closing are offering deeper discounts than the 50-70% advertised, with most items at 70% but we have a list of the advertised discounts if you are planning a shop.
50% off:  clothing & select shoes, cosmetics, fragrances, school/office supplies, cameras, diapers & formula, pet supplies, video game accessories, kitchen & household appliances, cookware, hardware, furniture, exercise equipment, automotive & more
60% off: jeans, denim, shoes, winter boots, toys, movies/music, light bulbs, candles, fans, blinds & more
70% off: fashion jewellery, party supplies, gift cards and more
Again, these are minimum discounts but may be higher in stores closing in the next few days.  The regular prices for many items are set at manufacturer recommended prices and not the regular prices we are used to seeing in stores, but there are still some great deals.
If you need storage for your home, check out the fixture sales.  Some stores are including floor models from the store they used to display other items at amazing prices.