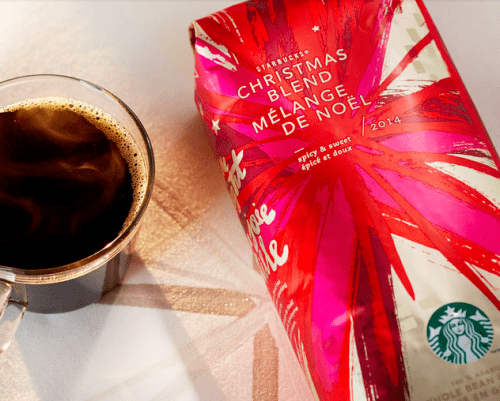 It's time to stock up this weekend, as the piles of relatives and friends descend on your home in the next week or so. And while you're filling up your pantry with cookies and other necessities, don't forget about the ever so necessary home product: coffee. Smart Canucks realizes that this is a time for gift giving, and coffee drinking, which is why we've arranged the exclusive promo code with Starbucks Canada where when you buy Whole Bean Coffee or K-Cups you can save 25% off. All you have to do is enter the promo code, SMARTCANUCKS, at checkout and the discount will automatically be applied.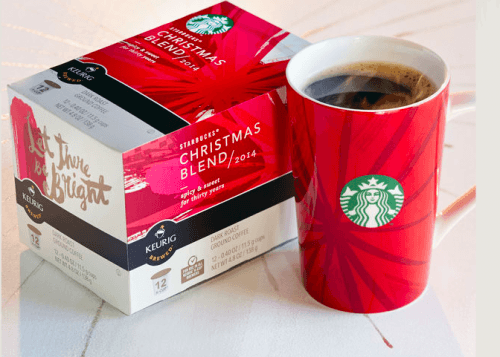 This promo code will only be available with Starbucks until December 21st, 2014 and you have no limit as to how many times you would like to use it. When you take 25% off on purchases like the 24-pack K-Cups, you'll only pay $17.22 though it was regularly $22.95.
If you were to buy the Whole Bean Coffee, like this Christmas blend coffee, you would only pay $14.22 though it was originally $18.95.
Click here to use the Smart Canucks exclusive promo code on Starbucks Coffee online.