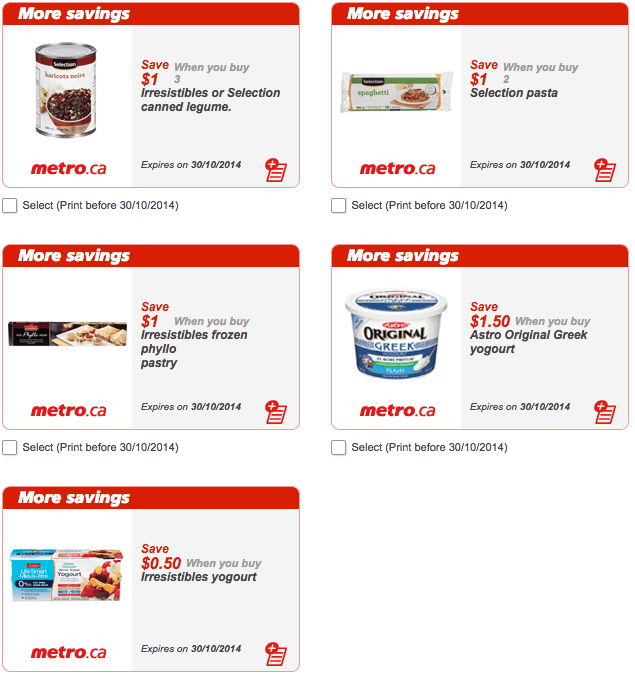 Metro Ontario has a new set of printable coupons! Some of these coupons expire on October 30, 2014.
Save $1 When you buy 3 Irresistibles or Selection canned legume.
Save $1 When you buy 2 Selection pasta
Save $1 When you buy Irresistibles frozen phyllo pastry
Save $1.50 When you buy Astro Original Greek yogourt
Save $0.50 When you buy Irresistibles yogourt
Click here to get your printable Metro Ontario coupons.