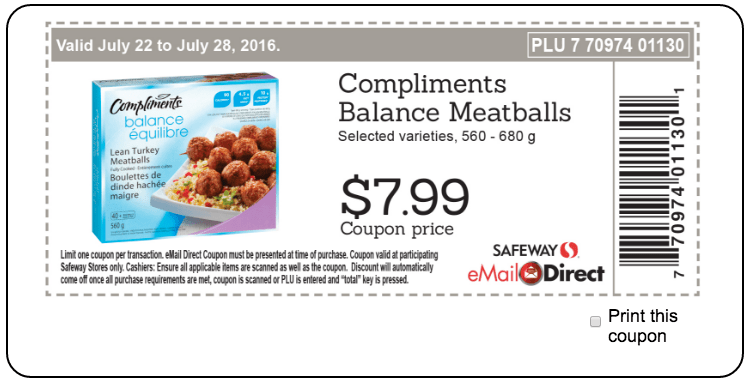 Safeway Canada released their new weekly coupons! The Safeway Canada coupons are valid in store from, Friday, July 22, 2016 until Thursday, July 28, 2016. The coupons include:
Get Compliments Balance Meatballs selected varieties, 560 – 600 g for $7.99 each
Get Compliments Cocktail Tomatoes reg, yellow and orange, 454 g, for $2.49 each
Get Compliments Double Smoked Sausage Rings ot ham, 250 – 375 g, for $5.49 each
Get Sensations by Compliments Mini Pecan Tartst or mini Butter Tarts package of 9, for $3.29 each
Get Compliments Organic Salsa selected varieties 430 g, for $3.29 each
Sunshine Buy any 2 carlton cards save $4.00
Click here to view the Safeway Canada coupons.