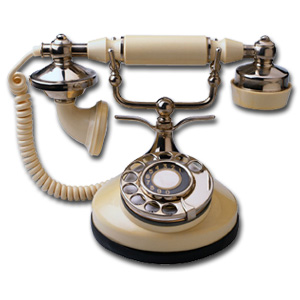 It's been in the work for sometime, but as of today you can now register on the 'do not call' list with your phone number to stop those dinner time telemarketing calls.
I'm estatic. I'm so tired of having a horn blow in my ear, with my captain speaking, the youv'e been approved for "credit card" were calling about your "'credit card" calls.
The site is super swamped today but click here to register you might have to keep trying or go back another day since I highly suspect there getting a large amount of Canadians signing up (Which they honestly should of been prepared for lol!)
I really hope this does weed out the 20 calls I average a week from telemarketers. I've been signed up with the CMA's do not call list for years, but it really didn't do too much, maybe weeded out a few but not many.
I don't mind doing survey's and such but 9 times out of 10 it's for a 'free cruise' or phishing for my SIN number and personal info.
Hope everyone that wants to sign up gets in today!
Edited to add:
You can also call 1-866-580-DNCL (1-866-580-3625) or by TTY at 1-888-DNCL TTY (1-888-362-5889). You must be calling from the number you wish to register
 
Thanks to Sc'ers for posting this on the forum