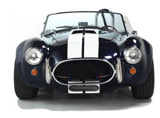 Wow, this company is mailing out a free 3 hour Factory Five Racing DVD as well as their company's brochure. Interesting DVD…hope I get my copy soon.
The new Factory Five DVD features insane in-car racing action, close-up looks at stunning customer built show cars, video diaries and special features, as well as coverage of our FFR Challenge Series racing,  crash footage, and tons more!
Get this cool free DVD and colour brochure by filling in the form here.