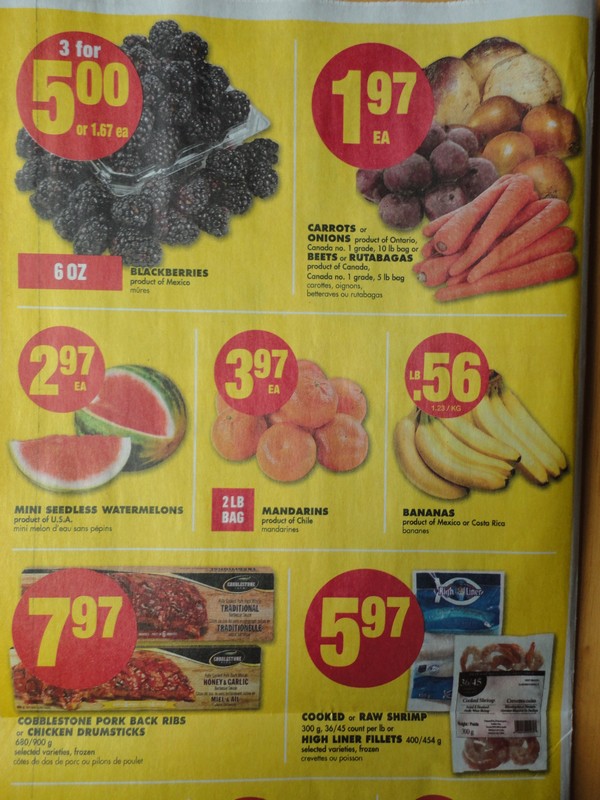 I do hope many of you joined the Driscoll's panel this year, and have now reached the level where you receive a $1 coupon for each product survey that you complete. If you have $1 coupons that you are able to use, there is a great opportunity to get cheap blackberries from No Frills Ontario this week.
The 6ox container of blackberries are on sale for the price of 3 for $5. If you have and use 3 of the $1 coupons, you will pay just 67 cents for each container. It's not really necessary to buy three though, as they are $1.67 individually as well. The ad does say they are a product of Mexico, but I find that my No Frills location almost always has Driscoll's as well. If you are incredibly lucky you may also have a PC Plus offer for blackberries, like my offer of 500 PC Plus points for each container!
Click here to view this offer in the No Frills Ontario flyer.