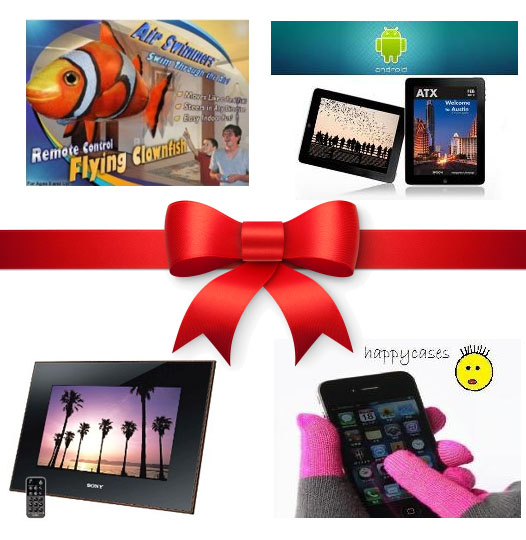 Christmas is just around the corner. Get a jump start on your shopping
with a few goodies, while keeping some of that cash in your pocket.  Check
out  Webpiggy to get your hands on these great deals.
– $27 for an Air Swimmers R/C Flying Shark or Clown Fish ($60 value).
– $82 for a 10.2″ Digital Photo Picture Frame from Dino Direct ($238
   value).
–  $199 for a Superpad3 10″ Google Android 2.3 Tablet PC, Camera, GPS,
   HDMI, USB, WIFI B-pad103 with a Protective Carrying Case ($480 value).
– $20 for a pair of touch screen compatible gloves from Happycases.com –
   Tax and Shipping Included – ($55 value).
And many more…
New to Webpiggy?
Sign up for the daily emails. We feature one local deal each day. The
deals activate once enough people buy it, so remember to share the ones you
like!
Join us on:
Facebook: http://www.facebook.com/pages/Webpiggy/190787599425
Twitter: http://twitter.com/webpiggy