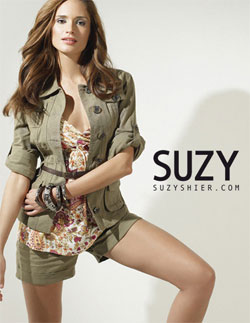 Suzy Shier Canada Online (suzyshier.ca) has a few good promos going on. Combine them together and you get a good deal.
Get free shipping when you spend $25 or more online.
Take an additional 50% off the lowest ticketed price on many Suzy Shier items online and in-store.
Free shipping on $25 or more is almost like free shipping on anything because you're bound to spend $25 or more anyhow. Combine free shipping with the items on sale and I'd say this is a good promo. You can probably get an equally good deal in-store at Suzy Shier Canada but if you're lazy this is just as good 😛
Free shipping at Suzy Shier Canada online store expires on June 11th, 2009.