🍔 Celebrate National Cheeseburger Day 🍔 at Dairy Queen Canada! Download the DQ mobile app and get a Single Cheeseburger for only $1 between 11 am – 2 pm from Sept 13 – Sept 18 2021, at participating app locations. Say cheese…burgers!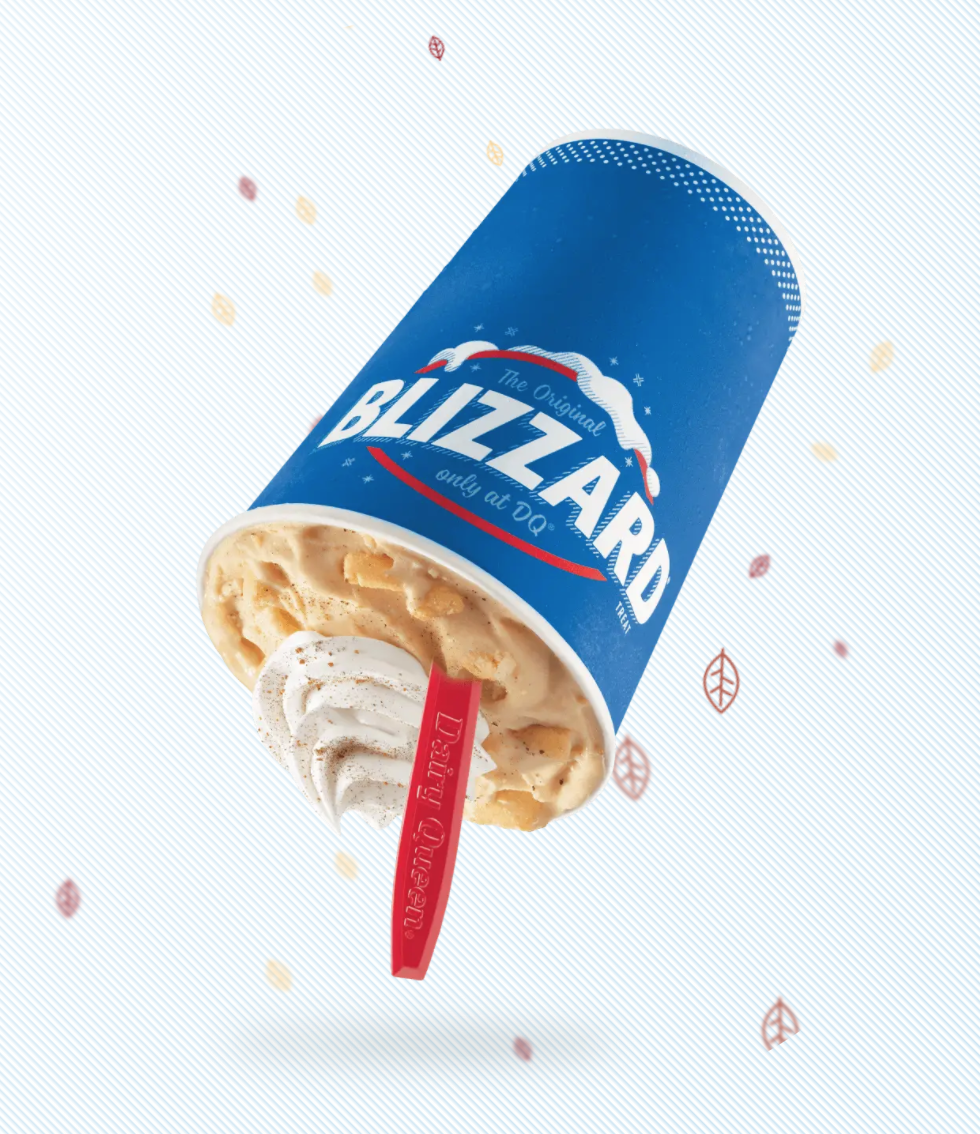 September's Blizzard of the Month is Pumpkin Pie Blizzard® Treat! Oh my my, pumpkin pie! Fall has never met a more delicious duo – this Pumpkin Pie Blizzard® Treat blends our world-famous soft serve with real pumpkin pie pieces and garnishes it with whipped topping and nutmeg for a fall-weather favourite. Our twist on pumpkin pie recipes is something worthy of celebration. As summer weather fades to a distant memory, leaves are beginning to change and colourful, comfy sweaters are brought out from storage. But nothing keeps you warm like fond memories of holidays shared with loved ones. This Blizzard® Treat is bound to warm your heart with flashbacks of festive times and your favourite holiday traditions. But, take this as your sign to start a new tradition! Grab a red spoon and share a pumpkin-flavoured treat with family and friends to get in the true spirit of the season. Whatever the occasion, our Pumpkin Pie Blizzard® Treat is the perfect treat. Visit your local DQ® Store to give it a taste today. Happy tastes good.™
Click here to find a Dairy Queen near you.