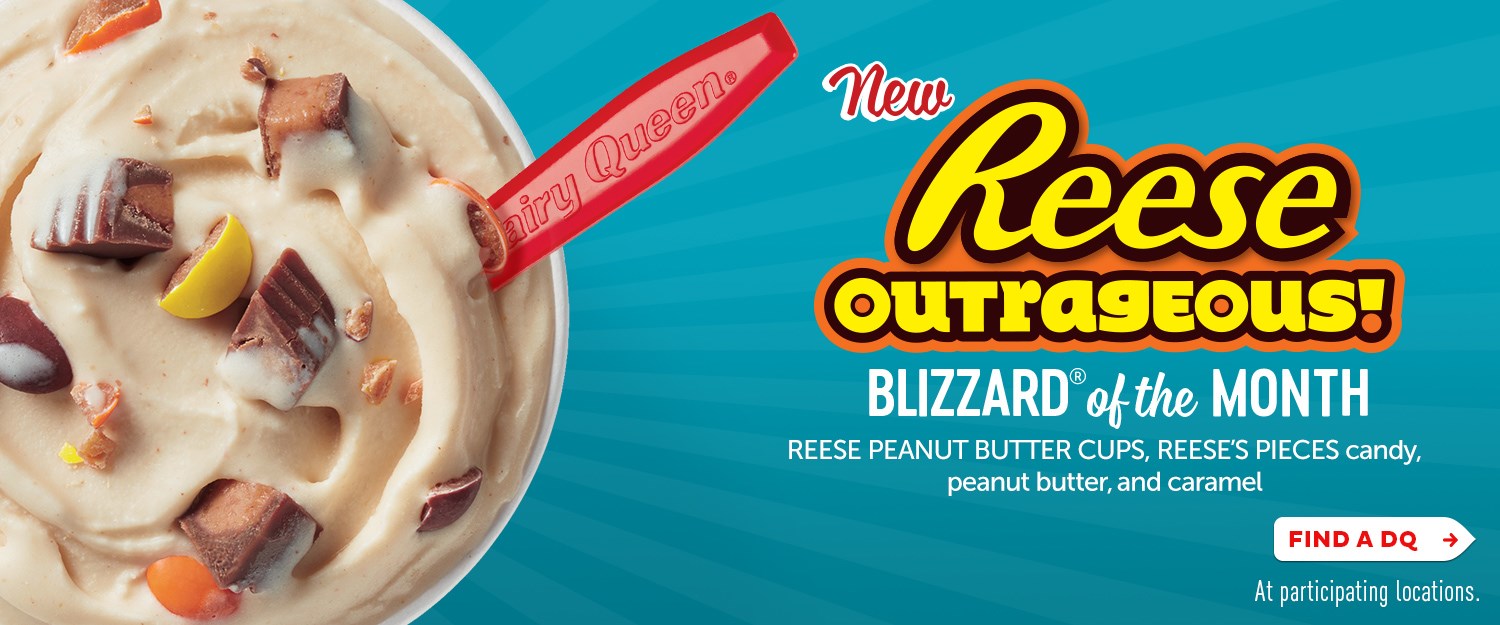 Dairy Queen Canada has a NEW Reese Outrageous Blizzard of the Month! Made with Reese peanut butter cups, Reese's pieces candy, peanut butter and caramel.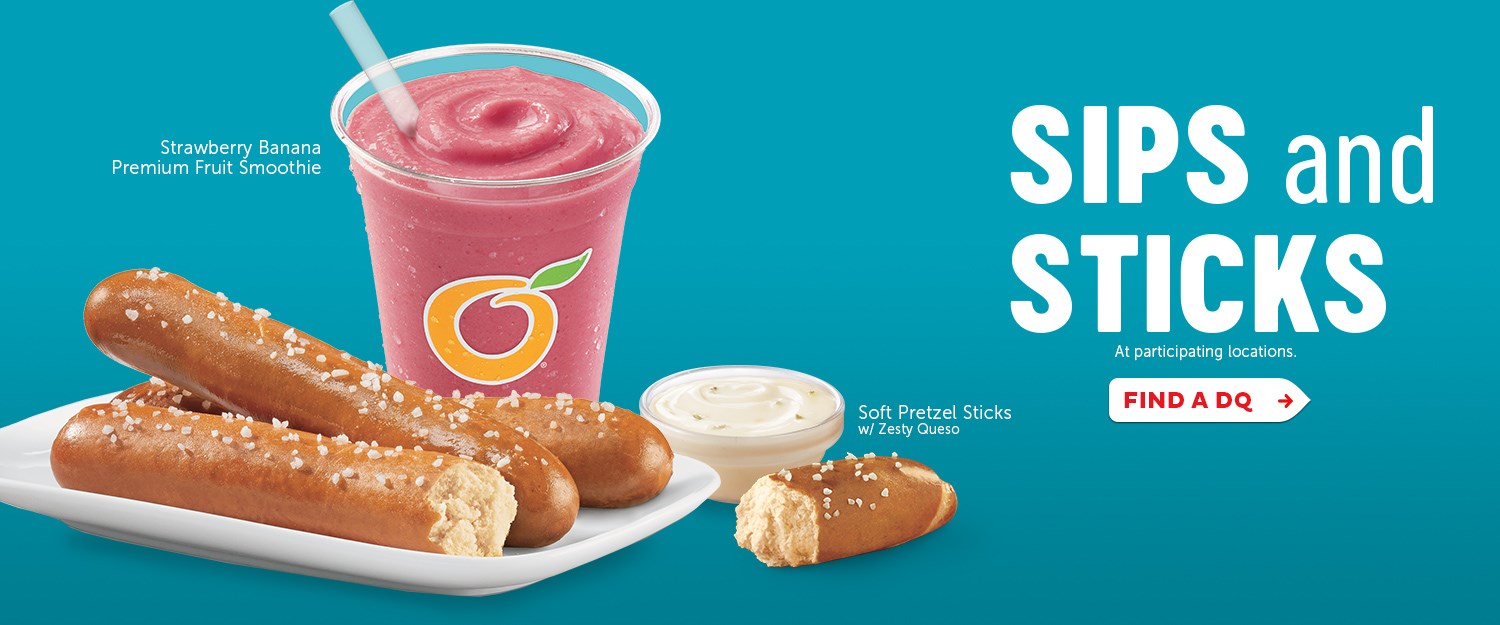 Dairy Queen also has Sips and Sticks at participating locations. Strawberry banana premium fruit smoothie plus soft pretzel sticks with zesty queso.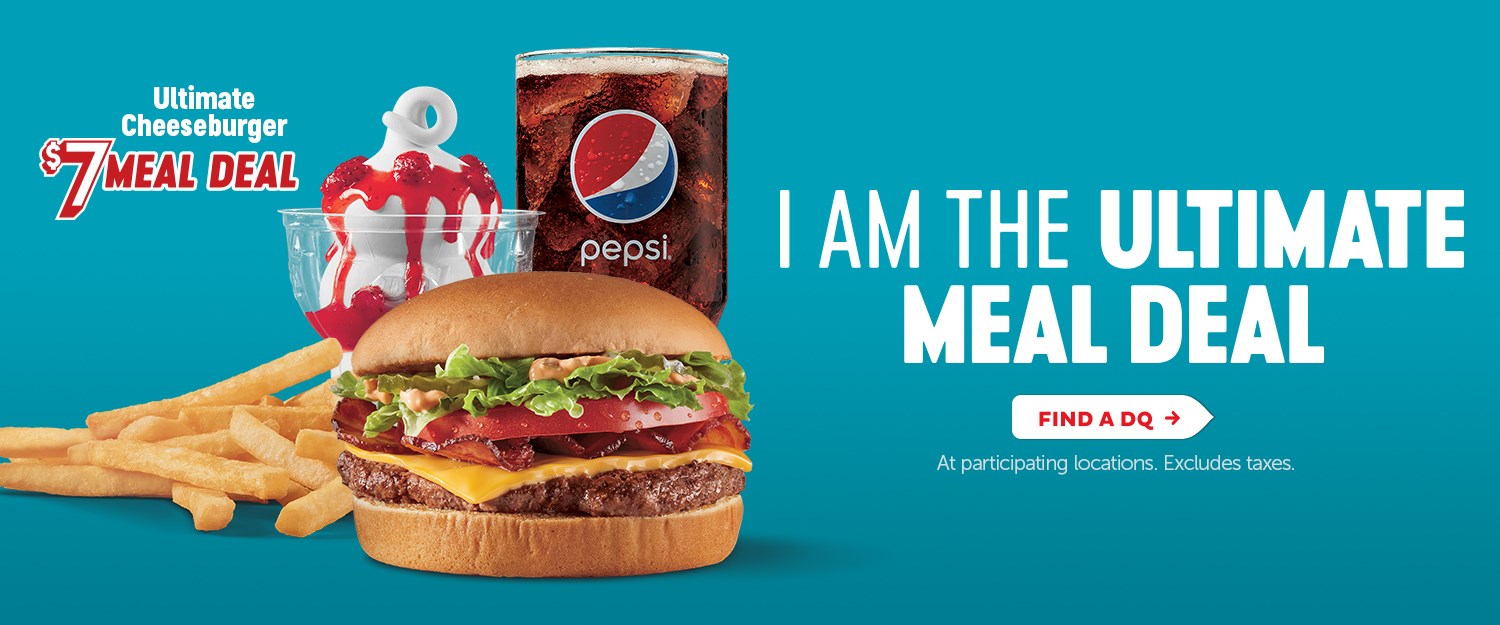 Dairy Queen has an Ultimate Cheeseburger $7 Meal Deal! A 100% all beef patty topped with DQ's signature Ultimate sauce, thick-cut Applewood smoked bacon, lettuce, tomato and cheddar cheese on a toasted light and airy bun. Meal served with fries, a 21 oz. drink and a small sundae – all for just $7 for a limited time. Upgrade your sundae to a Mini Blizzard® treat for $1!