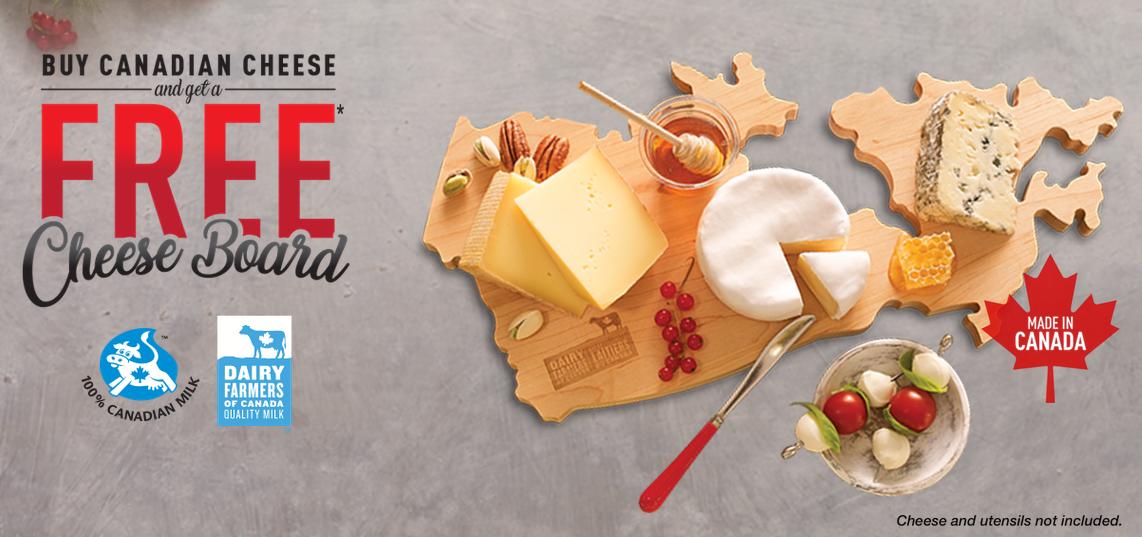 Here is a great offer for cheese lovers this holiday season! Purchase four or more Canadian cheeses, and get a free limited edition, maple wood Canada cheese board.
The four cheeses must feature either the 100% Canadian Milk or Dairy Farmers of Canada Quality Milk logos as pictured. There is a huge variety of cheeses out there with this logos so this shouldn't be an issue at all. To obtain your cheeseboard, take photos of your receipt, and also take photos of each of your four qualifying cheeses. You will then need to text "CHEESE" to 80808 to receive instructions on how to upload your photos.
If you will be buying cheese anyhow for parties and gatherings or just for yourself, you may want to get a jump on it so that you can claim your free cheeseboard before supplies run out.
Click here for more information about the free Canada cheese board.