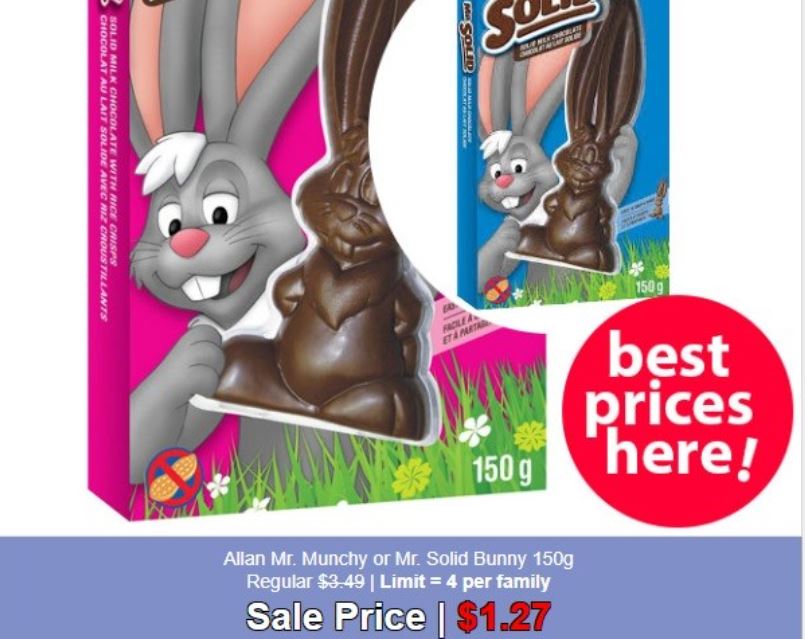 This week until April the 10th, Guardian Drugs has Allan Mr. Munchy or Mr. Solid Bunny 150g on sale for just $1.27, a perfect price for stocking up for Easter!
This deal is actually in the Dartmouth Gate Guardian flyer, so if you are in this area, or if your Walmart price matches Canada wide, you may be able to price match this offer. There is a limit of four per family, but you could always make multiple trips of the course of the next few days if you require more.
The sale price is a great deal at less than half of the regular price which is $3.49. It's even less than half of Walmart Canada's advertised price for the week. which is $2.74.