How about you show off your fancy toilet this holiday? IZEN Canada has a holiday sale on their smart bidets! Now until December 20th 2015, you can save 25% off and get FREE 2-day shipping. To get this deal, use the coupon code Holiday. With this 25% off Christmas sale, the IZEN 1 Advanced Bidet will be only $375 (was $500, save 25%), while the IZEN 5 Luxury Bidet will be only $525 (was $700, save 25%).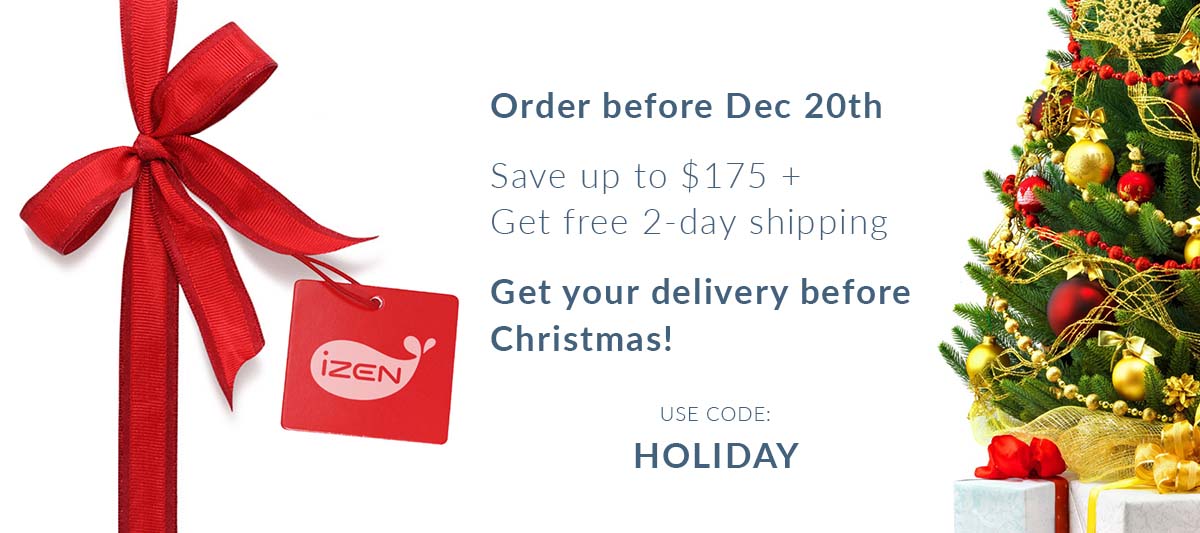 IZEN Canada smart bidet is a toilet seat with advanced washing features built in. Standard features include: temperature controlled washing, heated seat, air dryer, and remote control. Installation is as simple as replacing a toilet seat. This shiny new toilet accessory will surely be a conversation starter this Christmas!
Click here to start shopping at IZEN Canada.