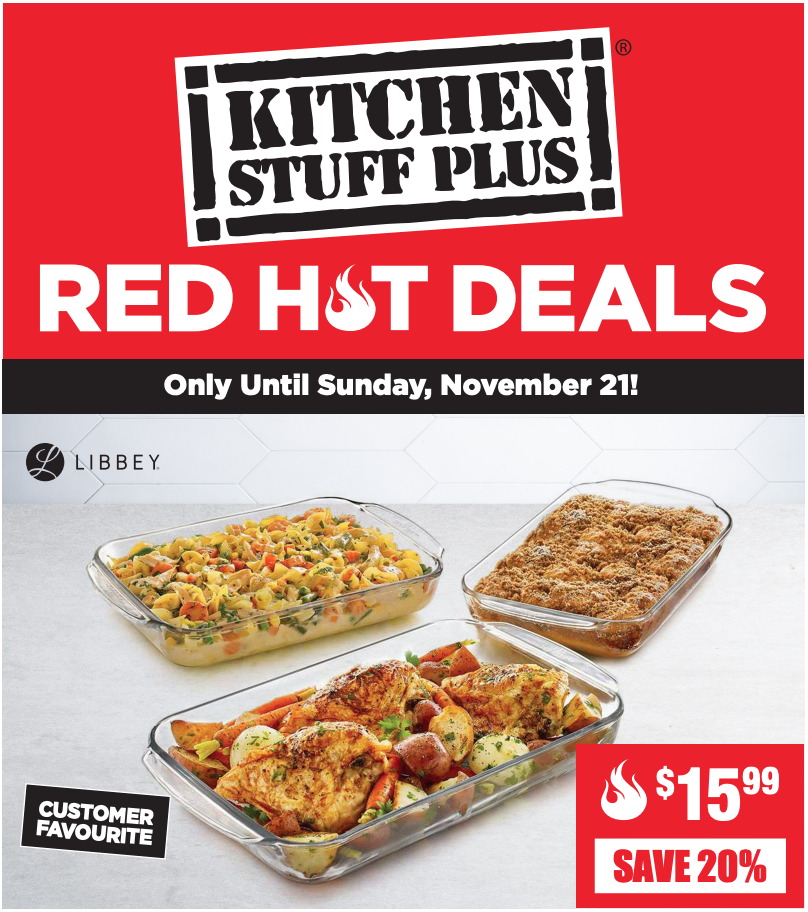 Kitchen Stuff Plus Canada has released its new weekly Red 🔥 Hot Deals and they are super indeed! This week the deals include:
Save 50% on G.A. Fratelli Dura Plasma Non-Stick Forged Frypan, for $14.99.
Save 40% on 5 Pc. Tavola Porcelain Pasta Bowl Set, for $14.99.
Save 30% on Salton Rotating Waffle Maker, for $69.99.
Save 25% on 3 Pc. Harman Well Kept Dish Drying Mat Set, for $17.99.
Save 25% on 7 Pc. Savour Porcelain Entertainment Set, for $29.99.
Save 20% on 3 Pc. Libbey Baker's Basics Glass Rectangle Baker Set, for $15.99.
Save 20% on Danesco Manual Pasta Machine, for $31.99.
Save 20% on Rustica Stoneware Brie Baker, for $15.99.
and more
Kitchen Stuff Plus Canada offers FREE shipping on all online orders of $75 or more.
Click here to view Kitchen Stuff Plus Canada's latest flyers deals.