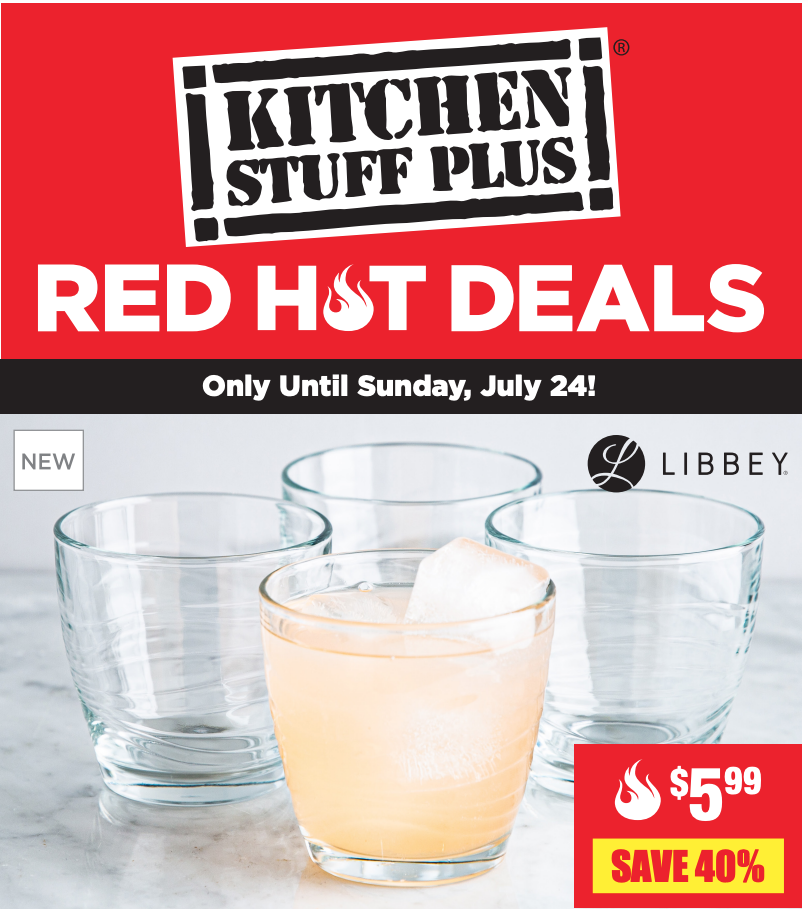 Kitchen Stuff Plus Canada has released its new weekly Red 🔥 Hot Deals and they are super indeed! This week the deals include:
Save 50% on Bamboo Stand With 3 Porcelain Dishes, for $9.99.
Save 40% on 4 Pc. Libbey Twirl DOF Glass Set, for $5.99
Save 40% on 8 Pc. Gillett Specialty Bar Mop Dish Cloth Set, for $4.79.
Save 33% on Savour Revolving Spice Rack – 2-Tier, for $19.99
Save 33% on Solstice Patio Chair, for $39.99
Save 30% on 8 Pc. Joie Reusable Drinking Straw Set, for $6.99.
Save 30% on 4 Pc. Mod Cylinder Canister Set,  for $17.49.
Save 30% on Gardina Citronella Bamboo Torch, for $8.99
Save 25% on Harman Madame Bain Microfiber Bathmat – 20" x 32", for $14.99
and more
Kitchen Stuff Plus Canada offers FREE shipping on all online orders of $75 or more.
Click here to view Kitchen Stuff Plus Canada's latest flyers deals.