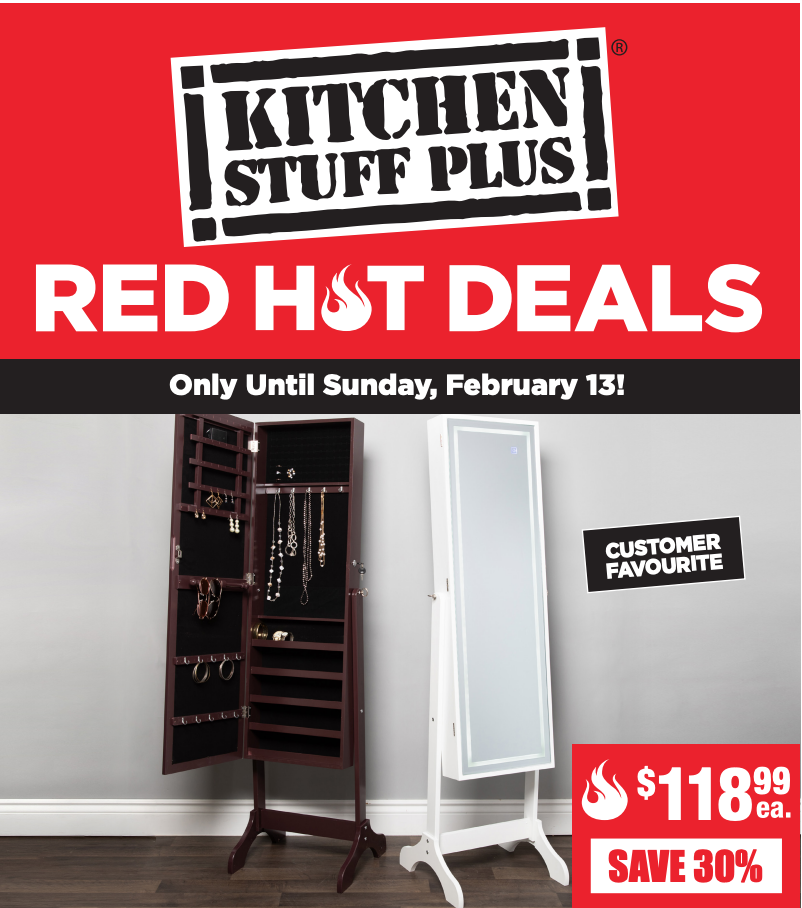 Kitchen Stuff Plus Canada has released its new weekly Red 🔥 Hot Deals and they are super indeed! This week the deals include:
Save 60% on 2 Pc. Brilliant Bubbly Champagne Glass Set, for $9.99.
Save 60% on Starfrit Electric Electric Bread Maker, for $99.99.
Save 55% on Swift Home Ultra Softplush Faux Fur Throw – 60" X 70", for $17.99.
Save 40% on Aria Essential Oil Diffuser, for $29.99.
Save 40% on Harman Luxe Plush Boot/Shoe Drying Mat, for $7.19.
Save 40% on Fruits & Passion Cucina Ceramic Soap Pump, for $5.99.
Save 40% on 5 Pc. Crackle Creme Brulee Torch Set, for $14.99.
Save 60% on Kitchenaid Gourmet Salad Spinner, for $19.99.
and more
Kitchen Stuff Plus Canada offers FREE shipping on all online orders of $75 or more.
Click here to view Kitchen Stuff Plus Canada's latest flyers deals.