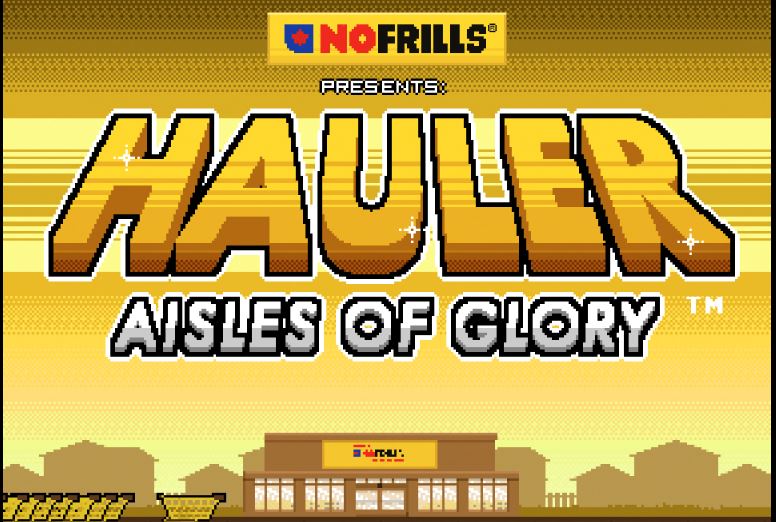 Each day you can click the link below to play the new No Frills arcade game called Hauler: Aisles of Glory! While this promotion last, you will earn a minimum of 500 PC Optimum per day that you play.
The objective of the game is to run through the aisles of you local No Frills store, earning points for hauling grocery items, and gaining Power Ups, while avoiding Frills and Obstacles. You wills tart each game with three lives, and earn points in three different levels for collecting hauls:
• 100 points – toilet paper, laundry detergent, strawberries, no name ® canned chickpeas, bananas, and chicken 
• 300 points – bag of Naturally Imperfect ™ red/orange/green peppers, PC ® Organics frozen pizza, and an apple 
• 600 points – avocado, President's Choice ® The Decadent ® chocolate chip cookies, and steak 
You can play on your mobile device, desktop, or tablet. You will earn points daily until 50,000,000 points have been given away and you can expect to see any points that you have earned in about two weeks.