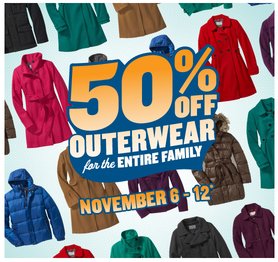 Old Navy has all their outerwear 50% off from Nov 6-12! This is a great opportunity to get some winter coats for you and your family, especially good with an Old Navy Weekly Coupon!
Also, on Nov 7 only, performance scarves are $1. Get there early to pick these up!
Thanks to lyssapaquette475 for sharing this deal with us!