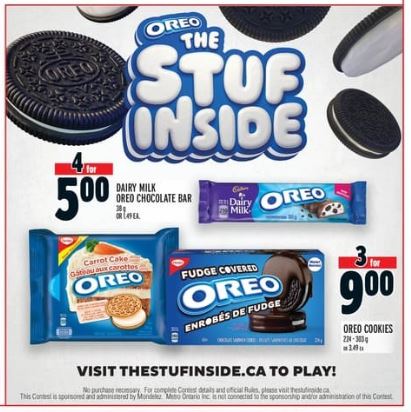 Oreo Canada has been running a daily instant win contest that we have already mentioned, called "The Stuf Inside." There are daily instant win prizes available and you may have already been playing, and possibly have even won a prize.
Whether you are already playing, or have yet to play, today you will want to try your luck as there are a whopping 20,000 prizes available. If you win today, you will receive a free product coupon for a Dairy Milk Oreo Chocolate Bar.
If you aren't familiar with the contest, simply follow the instructions on the screen. You will reach a point where it will ask you to enable your camera to scan an Oreo cookie. You can simply chose not to enable your camera, and proceed. If you should win, you will receive an email with instructions on how to claim your prize.
Click here to try to win a free product coupon from Oreo Canada!