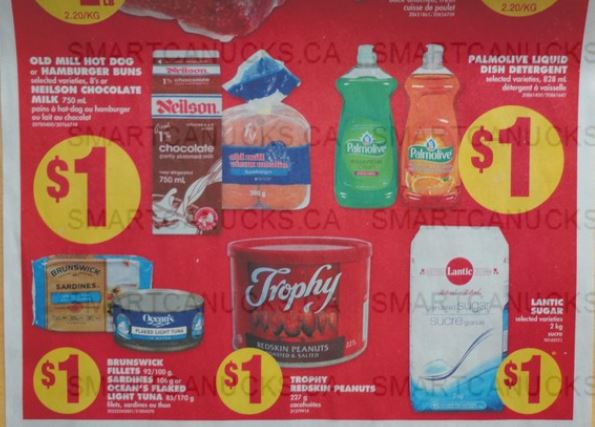 Get Palmolive dish soap for an incredibly crazy price at No Frills Ontario this week if you happen to have a tear pad coupon that was available a little while ago!
From today until the 26th of February, No Frills Ontario has the 828ml bottle of Palmolive dish soap on sale for just $1 as part of their $1 sale. A short while back there was a SmartSource tear pad coupon out there for $1.50 off the purchase of two bottles of Palmolive. If you have this coupon and use it with this sale price you will pay just 25 cents per bottle!
In case you don't realize what an amazing deal this is I'd just like to point out that this is not the small tine bottle that is always on sale for $1. The 828ml size is the regular sized bottle that you would be getting for 25 cents with the coupon. So, even if you don't have any coupons this would be a great item to grab for $1,
Click here to view this offer in the No Frills Ontario flyer.