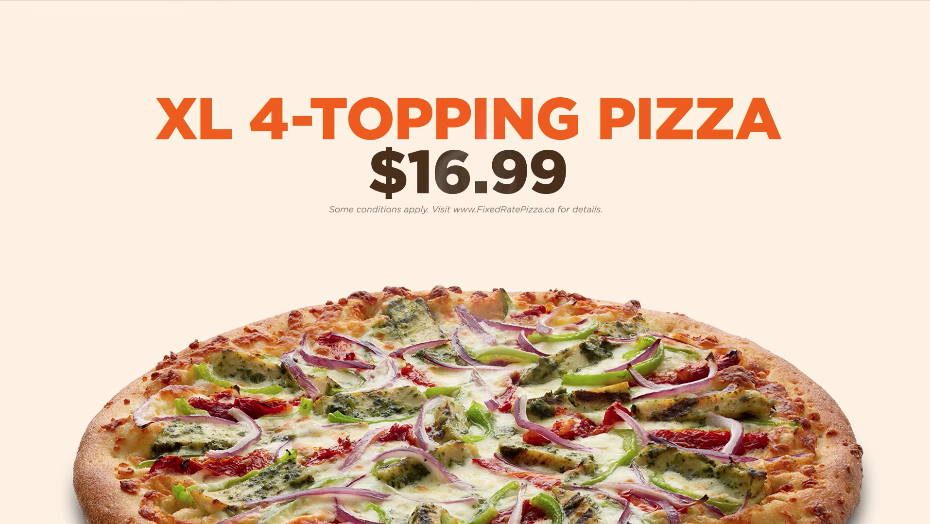 Pizza Pizza Canada is offering a Fixed-Rate Pizza Price Guarantee! No matter how bad inflation gets, your pizza price stays the same.
With this incredible rate, you'll be paying today's XL 4-topping pizza price of $16.99 for 1 year, from July 18, 2022, through July 18, 2023. Even if pizza prices rise. Lock in today and avoid potentially paying more tomorrow! Tax & delivery extra. Additional charge for premium toppings.
Click here to find Pizza Pizza near you.