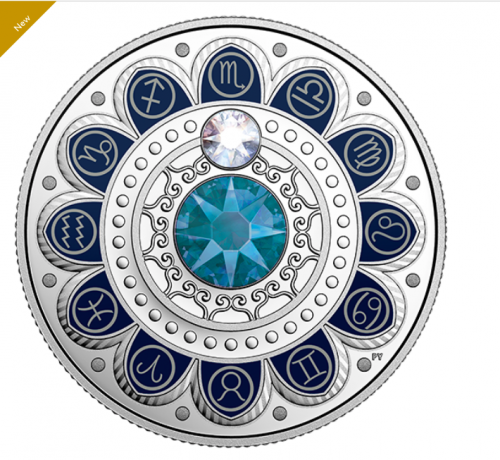 Royal Canadian Mint has launched new coins to reflect upon the unique aspects of the world. One of the new coins is this Pure Silver Coin made with Swarovski Crystals – Zodiac Series: Scorpio – Mintage: 5,500 (2017). In continuation of its Zodiac Series, the 11th coin of Scorpio (October 23 – November 21) is known to be decisive, determined and driven. The clear Swarovski crystal embellishment is in alignment with a traditional glyph representing an "M" with a scorpion's stinger—the zodiac symbol for Scorpio. Get your Scorpio coin today for $54.95.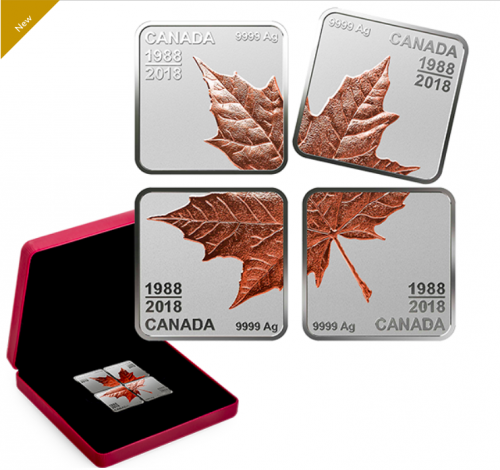 This Pure Silver Rose Gold-Plated Maple Leaf Quartet – Thirty Years (1988 – 2018) – Mintage: 6,500 is a special tribute to 30 years (and counting) of an icon: our Silver Maple Leaf bullion coin. The reverse proof finish of this coin places the focus squarely on the brilliant leaf, which is elegantly enhanced by the selective use of rose gold plating—as is the effigy on the obverse. Get yours today for $204.95.
Royal Canadian Mint offers FREE shipping on orders of $100 or more.