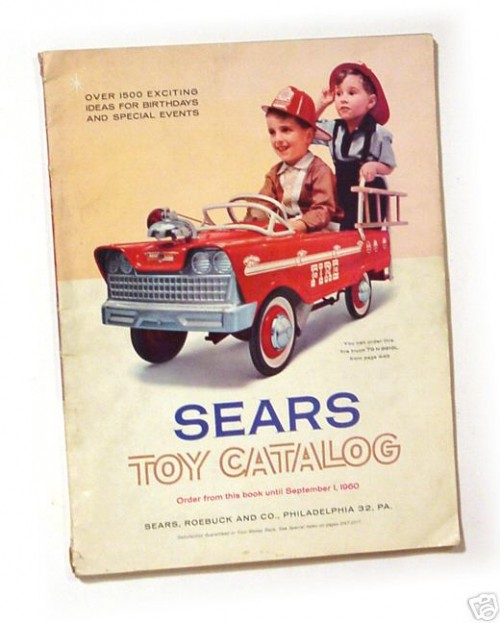 The Wish Books are here, the Wish Books are here! I love gettting the Sears Christmas Wish Book.  My mother in law just called and told me that she got a bunch of Wish Books to deliver so to keep an eye out for mine!  I use to love looking through it when I was a kid and making my list for Santa.  It's still kinda magical for me because it really starts my holiday shopping mode mind set.
As always, there are select toys and other items that are on sale until January 10th.  Can't wait to see what they are!  Hope I get my Wish Book soon, I seem to get mine later than everyone else.
Oh and if you're ordering $200 before September 30, make sure to use coupon code 941612455 to save $20 on your purchase.  And while you're at it, click through SmartCanucks cash back section to get 2.1% back on your Sears purchases.
Watch your door step for yours or get one at your local Sears or Sears Depot.