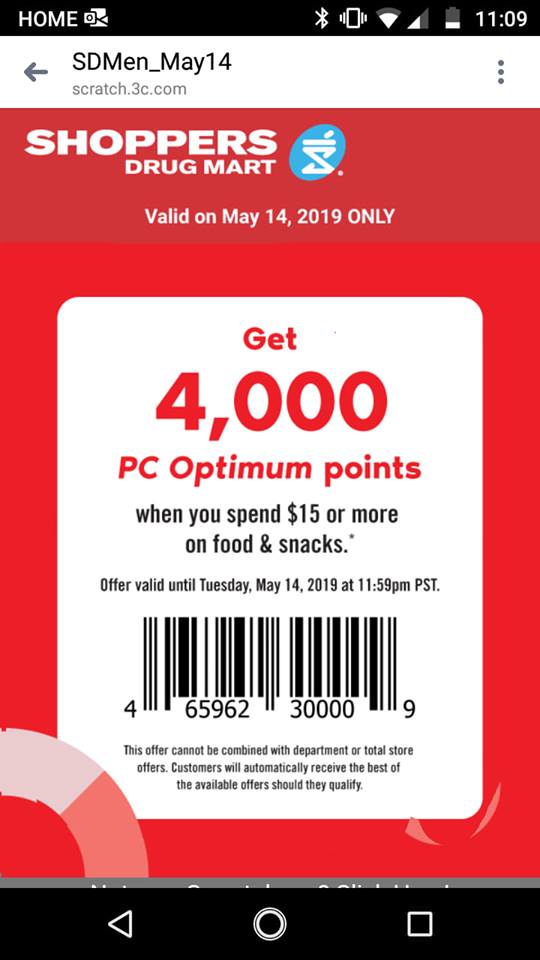 The Shoppers Drug Mart Canada Tuesday text offer should now have been sent out to all who are signed up to receive texts. Today, Tuesday May the 14th only, get 4,000 PC Optimum points when you spend $15 or more on food and snacks.
The points will appear immediately on your receipt after your purchase, provided you have scanned both this offer and your PC Optimum card. If you do not receive texts from Shoppers Drug Mart, you can still use this offer for today by scanning a screenshot of the above image.
This is a perfect offer to pick up a couple of food items mid week. If you still have any free product coupons left from the Pepsi promotion to use this is the perfect time. It's also a great offer to pick up milk with, especially if you have a personal offer for 20x the points on milk as well, since you will receive both sets of points.
Click here to view the Shoppers Drug Mart flyer for this week.