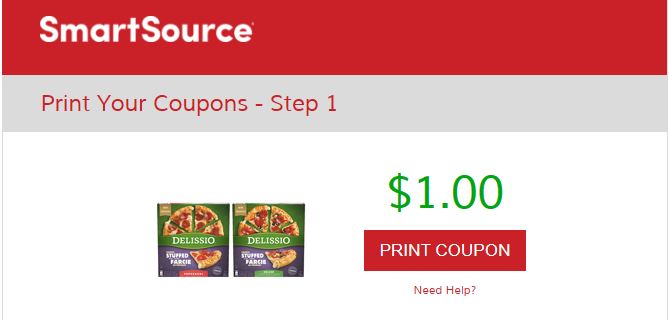 Delissio's newest frozen pizza product is the stuffed crust pizza, and whether you are a fan or you have yet to try it, there is a new coupon available for you to save $1 off your next purchase.
To print the coupon for $1 off this Delissio pizza, you can click the link below to visit the hidden SmartSource portal. Whichever browser you are using when you initially open the link will allow you two prints, and if you would like more prints of the coupon you can open more browsers to get another two prints from each of those. It sometimes also works that you can squeeze more prints out of this process by opening private windows in these browsers as well.
This week the Delissio stuffed crust pizza is on sale at Fortinos and Zehrs in Ontario for $5.99. Use your $1 coupon and you will pay just $4.99.
Click here to get your coupon for $1 off the purchase of Delissio stuffed crust pizza.