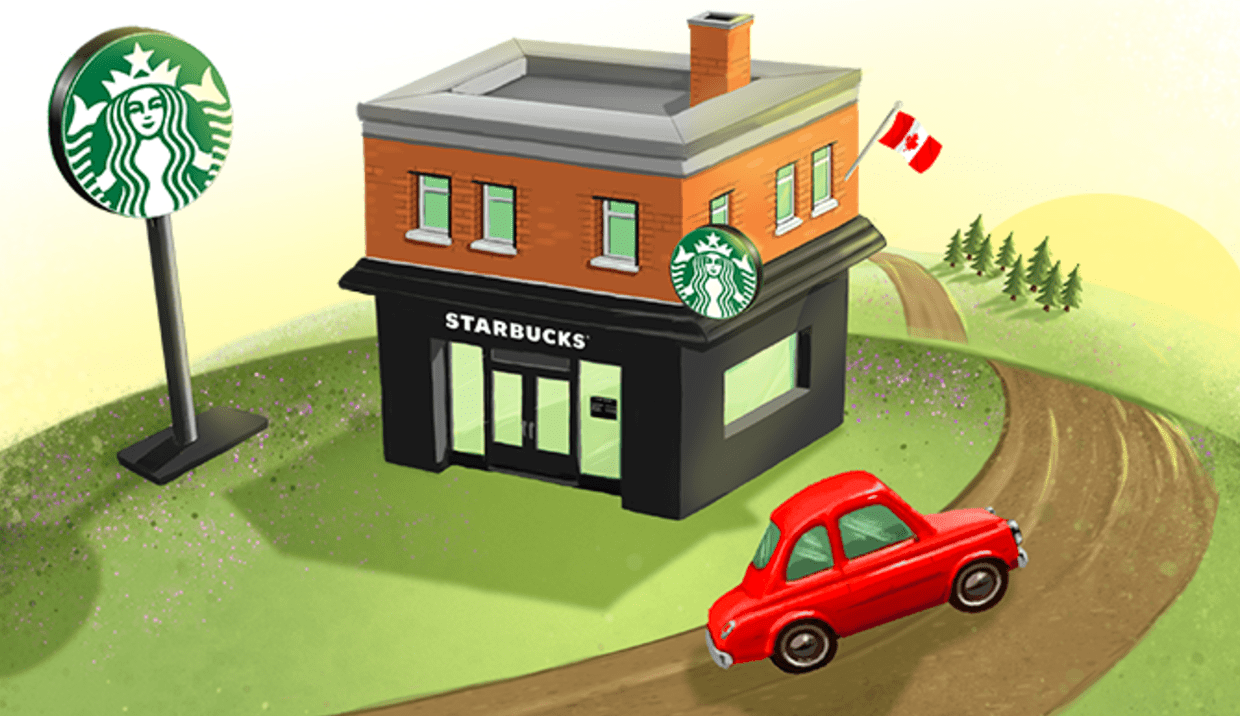 Starbucks Canada is celebrating Canada 150 Birthday with an awesome contest. Enter for a chance to win on of the thousands prizes available. No purchase is required to enter the contest.
Sign into Starbucks Rewards to begin your country wide road trip , for your chance to win one of the thousands of prizes available.
Click here to view Starbucks Canada online offers.