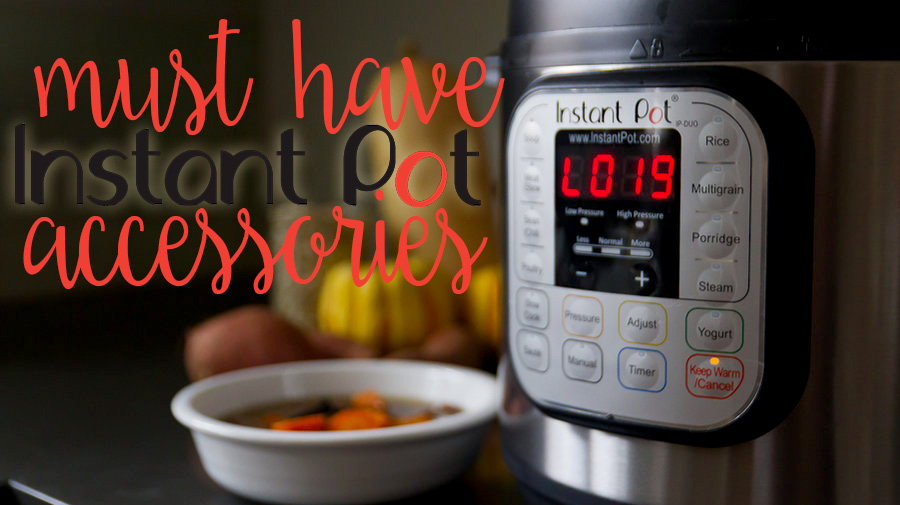 If you are one of the many people who took advantage of the lowest prices ever on Instant Pots for Black Friday, you can get so much more out of your pot with a few accessories.  Since the majority of the sale models were 6qt, the accessories linked are for that size but most, if not all, will have a bigger version.
One of the first things people recommend you buy is a second sealing ring, or set of sealing rings.  The plastic can absorb the smells of whatever you cook, so it is a good idea to keep one for sweet and one for savoury foods.  This set of two is only $18 on sale (there are cheaper non-Instant Pot ones that fit, but they do not recommend them obviously).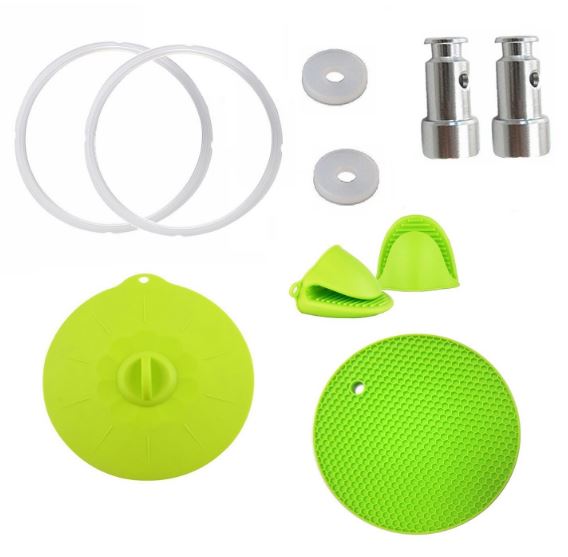 This set is not official Instant Pot items, but definitely worth checking out.  It is under $25 currently, which is great for all of the items. You get silicone mits and a pot holder to ensure you don't burn yourself releasing steam, a sealing lid if you want to put the inner pot in the fridge or take a stew elsewhere, plus a set of sealing rings replacement floaters
One of the best things about an Instant Pot is that it can replace your slow cooker meaning one less appliance to store.  But to use it as a slow cooker, you need to keep your Instant Pot on venting, which lets out more steam than your slow cooker would.  Add on a 9″ lid for the best slow cooking.  This is the official Instant Pot one but any 9″ lid will fit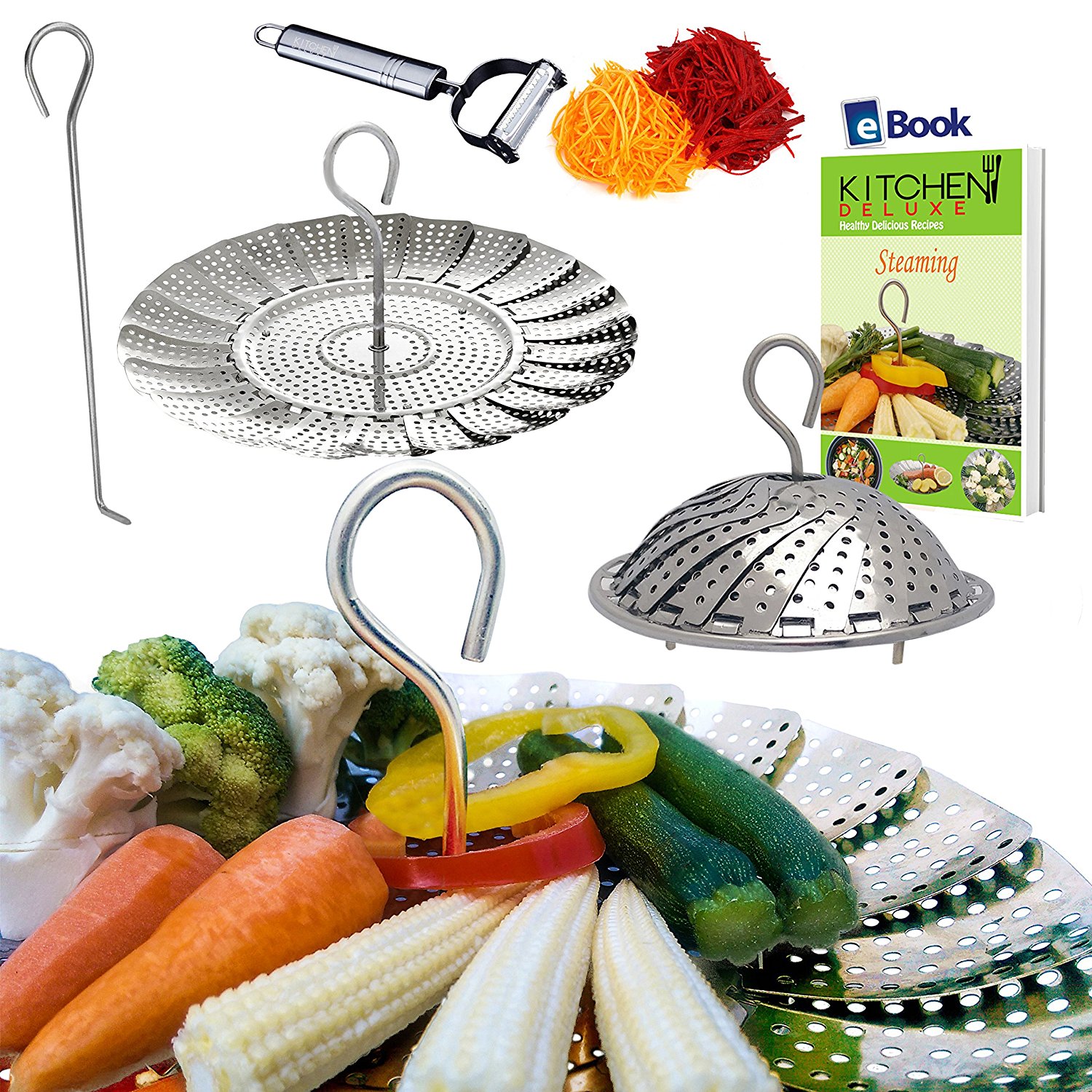 While the Instant Pot comes with a trivet, a steamer basket can help you add a second layer of food or help keep your veggies crisper and not in risk of falling into the 1.5 cups of liquid your pot needs to come to pressure.  This vegetable steaming set comes with a bonus safety tool for removing it and an ultra sharp Julienne Vegetable Peeler to get you started.
Make lasagna and more in your Instant Pot by adding a 6″ to 7″ springform pan.  Put it on the trivet with the water just under it and you can use it to cook, or to keep foods warm without adding water to them.  Any 6-7″ diameter bowl works for keeping foods warm too, but make sure it is suitable for oven use so it doesn't crack in your Instant Pot.  A bundt pan works well too.
Some things that you should already have in your kitchen that are essentials are a meat thermometer, strainer/colander and tongs.  But they are all available in Dollarama, so not linking overpriced Amazon items.
Click here to get the Amazon Canada today's offers.