Are you looking to travel soon? Get away from this cold and snow?!
Perhaps you'll need some new luggage… Goodness knows we don't own any and I am tired of always borrowing it from my parents 😉
TODAY ONLY The Bay is offering various brands of luggage at 75% off!!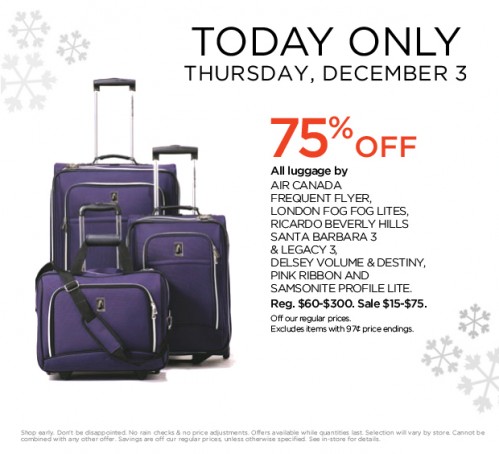 Thanks to TheGirlOutWest for posting this amazing deal