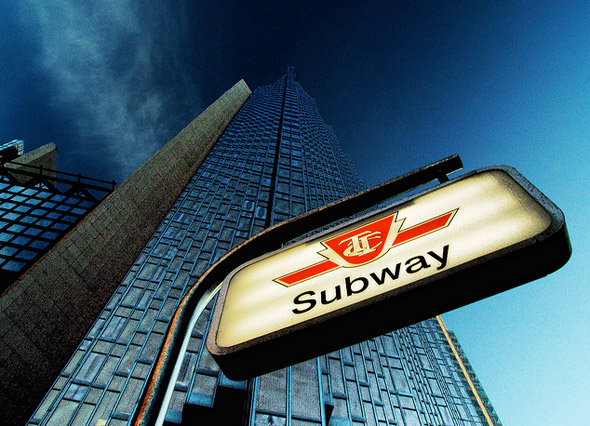 Getting around Toronto with kids is about to become more affordable.
The Mayor of Toronto and TTC Chair made an announcement of new funding to significantly expand and enhance transit service, reduce wait times and crowding, and make using the TTC more affordable for families by eliminating fares for children 12 years and under.
For the rest of us, fares are going up and we should expect a $0.10 increase to the cost of a TTC token/cash fare. The money will be used to make the following improvements:
•    Restoration of all day, everyday bus service that was cut in 2011
•    Ten-minute or better bus and streetcar service on key routes from 6 a.m. to 1 a.m. six days a week (9 a.m. on Sundays)
•    Reduced wait times and crowding at off-peak times
•    Reduced wait times and crowding on 21 of the busiest routes during morning and afternoon rush hours
•    Proof-of-payment and all-door boarding on all streetcar routes
•    Expansion of the Express Bus network, adding four new routes to a network that serves 34 million rides annually
•    Expanding the Blue Night Network, adding 12 routes to the 22-route network that serves 4 million rides annually
•    Adding up to two additional subway trains on Lines 1 and 2 during morning and afternoon rush hours
•    Route management improvements designed to reduce short-turns, bunching and gapping of bus and streetcar routes
•    Additional resources to focus on subway reliability around signals, track and communications systems
They are also finally integrating GO fares and TTC fares.  You will be able to buy a sticker for $60 that goes onto your Metropass and use GO to get between Danforth and Exhibition while avoiding the downtown gridlock on the TTC.  I would like to see this go further and have the TTC offer the same discounts to GO commuters using Presto as all of the other cities in the GTA (most cities charge less than $1 when you transfer to/from a GO service), but I guess that won't be happening any time soon.
Will free rides for children make you use the TTC rather than drive?