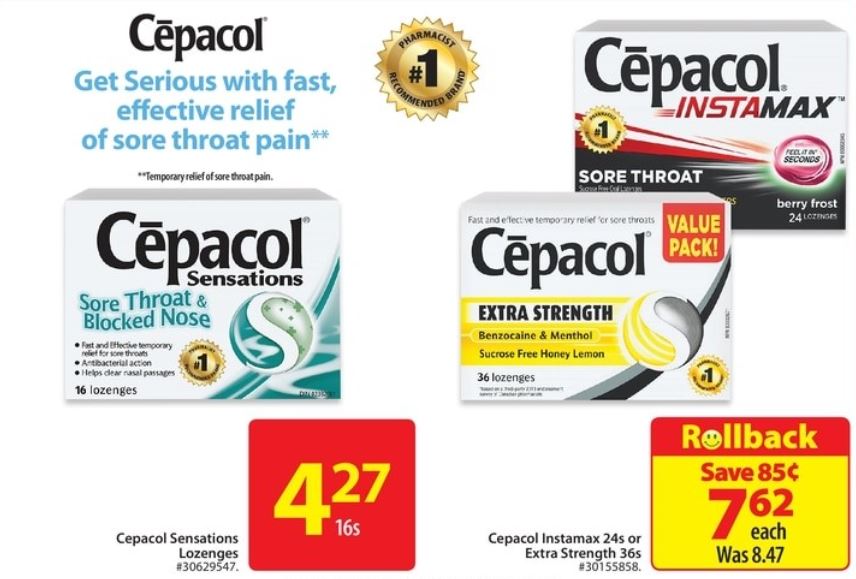 Sore throats are very common this time of year, so you may be very grateful for this deal at Walmart Canada this week if you are suffering from one.
Cepacol Sensations Lozenges 16 count are advertised for $4.27 this week. A short while ago, there was a SmartSource tear pad coupon available for $3 off the purchase of Cepacol Lozenges. If you use that coupon this week at Walmart Canada you will pay just $1.27 per package!
The Cepacol Instamax 24s or Extra Strength 36s are also advertised in this flyer. They are on Rollback this week for $7.62, which is a small savings off the regular price of $8.47. However, this same $4 tear pad will bring the price down to $4.62, which is a much better deal.
Click here to view this offer in the Walmart Canada flyer that is valid until Wednesday of next week. 
Click here to view all Walmart clearance offers