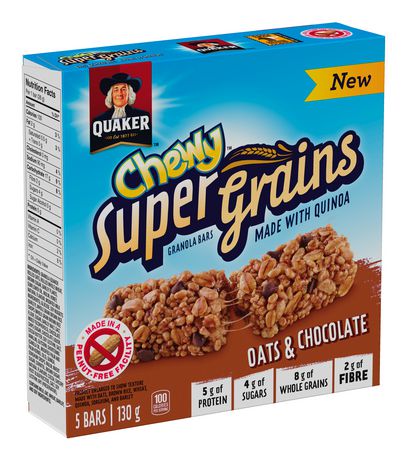 Here is a great stock up item for back to school snacks at a great price at Walmart Canada this week. The Quaker Chewy Super Grains bars are on sale for $1.44, and there is a coupon, still available through WebSaver.ca, that ca be printed to save you an additional dollar. Use this coupon and you will pay just 44 cents per box.
To print the coupon through WebSaver.ca, you will have to sign in to your account. I haven't tried to print it yet, but you can sometimes get two prints per account. If you need more you can enlist family members or friends to help you out. There are two varieties of these granola bars available, which are Oats & Chocolate, and Oats & Honey. The bars are made in a peanut free facility and so they are suitable for lunches and snacks for school.
Click here to view these items on Walmart.ca.
Click here to print your coupon for $1 off the purchase of Quaker Chewy Super Grains bars through WebSaver.ca.