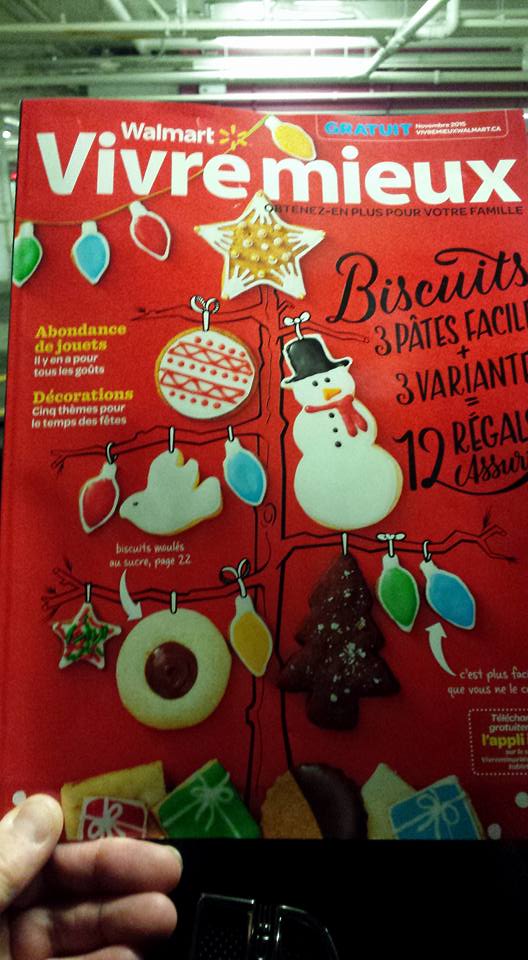 A new edition of the Walmart Live Better magazine will be hitting store near you any time now, if it hasn't already. Watch for the latest edition of the magazine, pictured above, on stands near the entrances or at the cash registers at your local Walmart. The Better Living magazine typically contains coupons, and this edition does have a few, and they are decent coupons. Here is what you will find in this edition:
Save $1 on Villaggio Toscana Bread
Save $1 on any Ziploc containers product
Save $5 on Amope Pedi Perfect
Save $4 on Nivea Q 10
4 Coupons for Marcelle cleaning products ranging from $2 – $4
My apologies for the lack of exact details, as I have only seen pictures from the magazine so far, and that is as much as I can make out! If you do pick up the magazine while in Walmart, the Villaggio bread can be price matched with Freshco where it is on sale for $2.25 this week. After the $1 coupon you will pay $1.25, and many loaves in store have peelie coupons for 75 cents on them. Also, there are packages of holiday Ziploc containers for around $5 that also have $5 worth of Glade coupons on the packaging if you wanted to pick some up with the $1 coupon in this magazine.
Click here to find the Walmart Canada location nearest you.