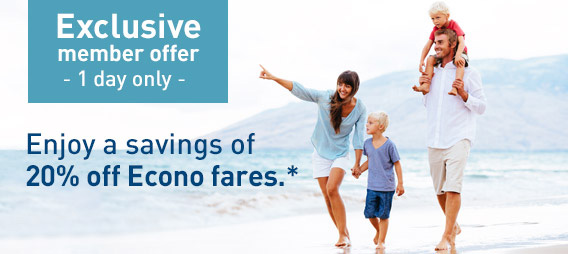 For all you West Jet Canada Exclusive Members, check your e-mails today so you can open up the promo code and web coupon code that will save you an extra 20% off on all economy base fare tickets for travel between now and June 24th, 2015. The promotion for this extra 20% off will only be running until 9:00pm MT tonight, so you had better plan and act quickly if you'd like to reap the most savings from this deal (as there are a limited number of seats being included for the sale).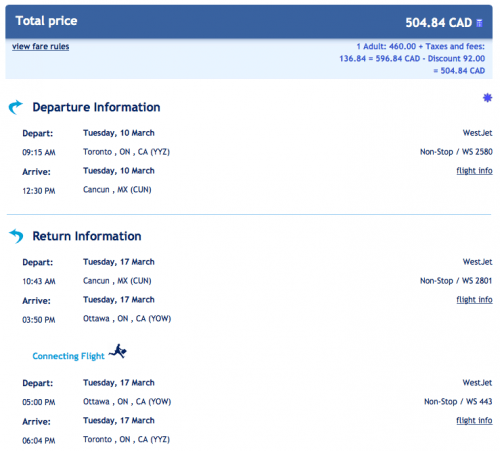 As it is the season for northern birds (i.e. us freezing cold Canadians) to flock south for a little tropical escapism, I thought I'd check out this 20% offer for flights going south of the border, and what better a location than Cancun, Mexico. Leaving on March 10th and returning 1 week later on the 17th, I was able to find a roundtrip ticket from Toronto for just $504.84 (taxes included).

After comparing this fare using the Google Flight Tracker, which automatically compares all of the competing fares on the internet for you, I was able to see that this discount would be saving me between $132 and $191; which, if you ask me, isn't half bad.
The promo code for this offer is WJP92, but the specific web code will vary depending on you account information – as there is only one booking per account name allowed.
Click here to begin booking your flight with West Jet Canada.