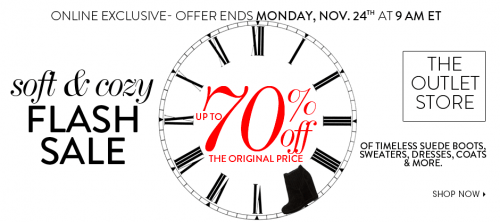 Shop the online outlet store at Le Chateau Canada this weekend and you will be sure to find a cozy number that will both complement your budget and your style. Being offered exclusively online, Le Chateau will be selling their outlet styles for up to 70% off the original listing until Monday, November 24th.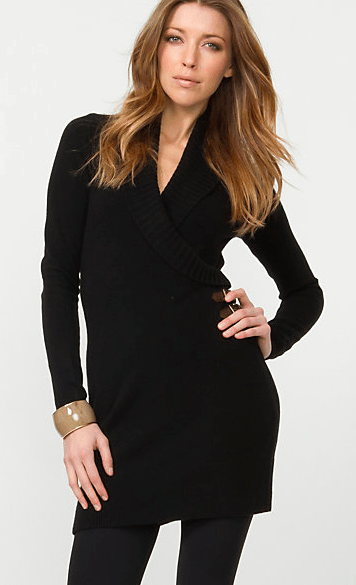 One of the better parts about this deal, is that the price will automatically be reflected in the checkout and it can be combined with the limited offer of $5 shipping when you spend over $100. The $5 shipping offer will also only be available until Monday, November 24th.
To take full advantage of these two deals, I would suggest stocking up on the winter selection available in the 70% off outlet sale. The pictured sweater knit with buckle wrap dress was originally $99, but is now only $29.99.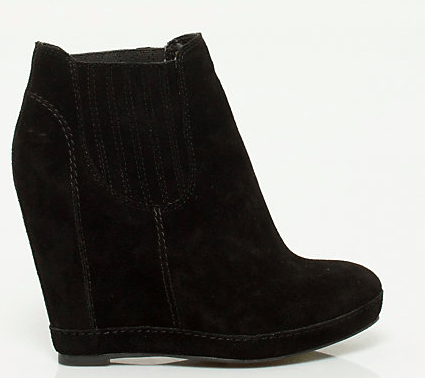 Combine it with these Le Chateau suede wedge "shooties" for only $33.00 (was, $110) and you will still have enough money leftover to meet the $100 minimum and pull the whole outfit together by adding this wool blend striped sweater for only $39.98.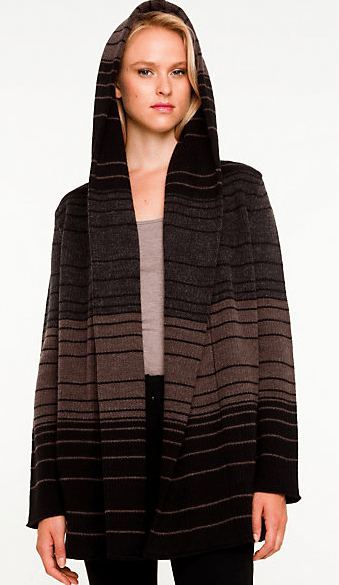 This whole outfit, before being reduced, would normally have cost you $309.10, but with the extra discount from the outlet sale, you will only pay $102.97. You would then be saving over 65% off the original price, or rather $206.13 in cold hard cash.
There are many combinations of winter weather goods in this sale, and at these prices, you really have nothing to lose.
Click here to begin shopping the exclusive online outlet sale at Le Chateau Canada