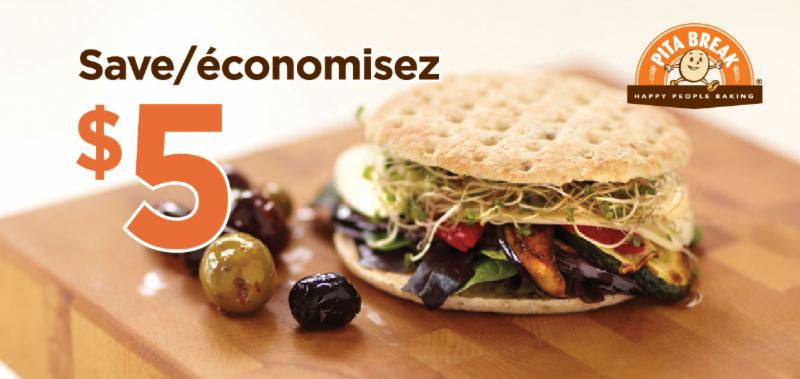 Ozery have refreshed their coupon for $5 off when you buy two Pita Break products.   This is one of my favourite coupons so it is great to be able to print it again.  Click here to print this great coupon.
You can buy Pita Break products at most Loblaws banner stores (RCSS, Fortinos, some No Frills etc), Costco and Metro and are often on sale for $2.99 so you can get them free if you wait for a great sale.
This is a SmartSource coupon so you will need to install the SmartSource printer.  If you have issues with the SmartSource printer, it is a good idea to try printing a coupon you do not want from the main SmartSource page first to ensure you get the ones you do want as some users have received the already printed error message lately after an error printing.
Want more coupons for Pita Break products? Join their coupon club to receive coupons and special offers at least twice a year.