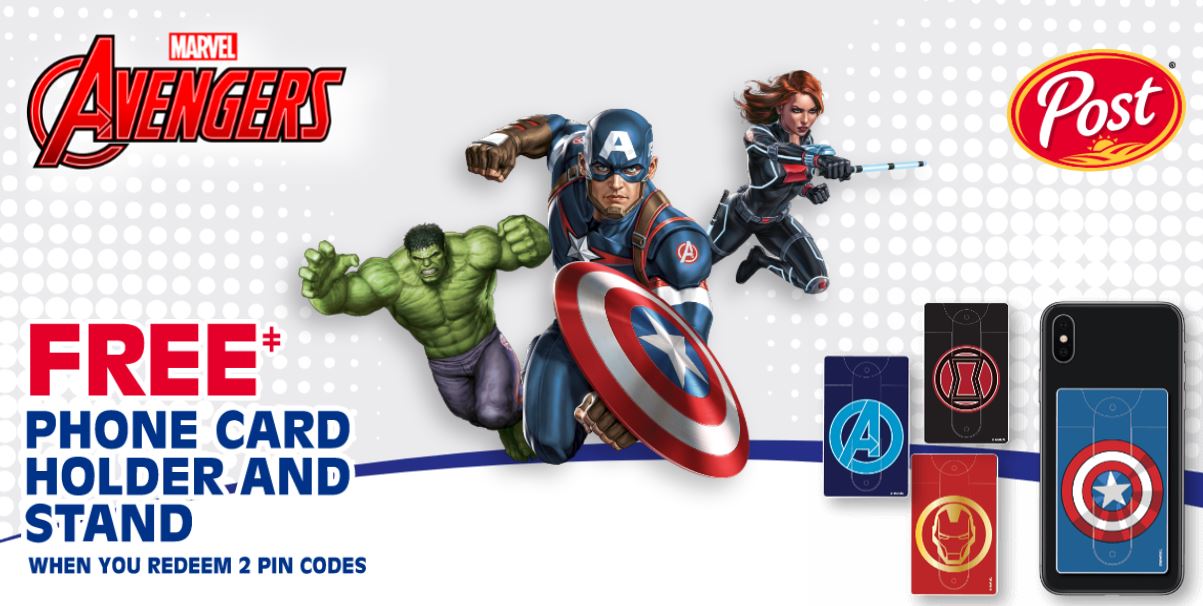 For a limited time, purchase two specially marked boxes of Post cereal, and you can get a free Avengers phone card holder and stand when you redeem the PIN codes inside the boxes.
Participating products for this promotion are Honeycomb, Honey Bunches of Oats Almonds, Honey Bunches of Oats Honey Roasted, Shreddies, Shreddies Honey, and Alpha Bits cereal. There are 40,000 phone card holder and stands available for the duration of the promotion, 5,500 of which are Black Widow, and there are 11,500 each of Iron Man, Avengers logo, and Captain America.
Click the link below to redeem your PINS and for full details of the promotion. Please note that because of  the impact of the COVID-19 pandemic on distribution and shipment operations, Marvel phone card holder and stand shipments may be delayed more than 10-12 weeks.