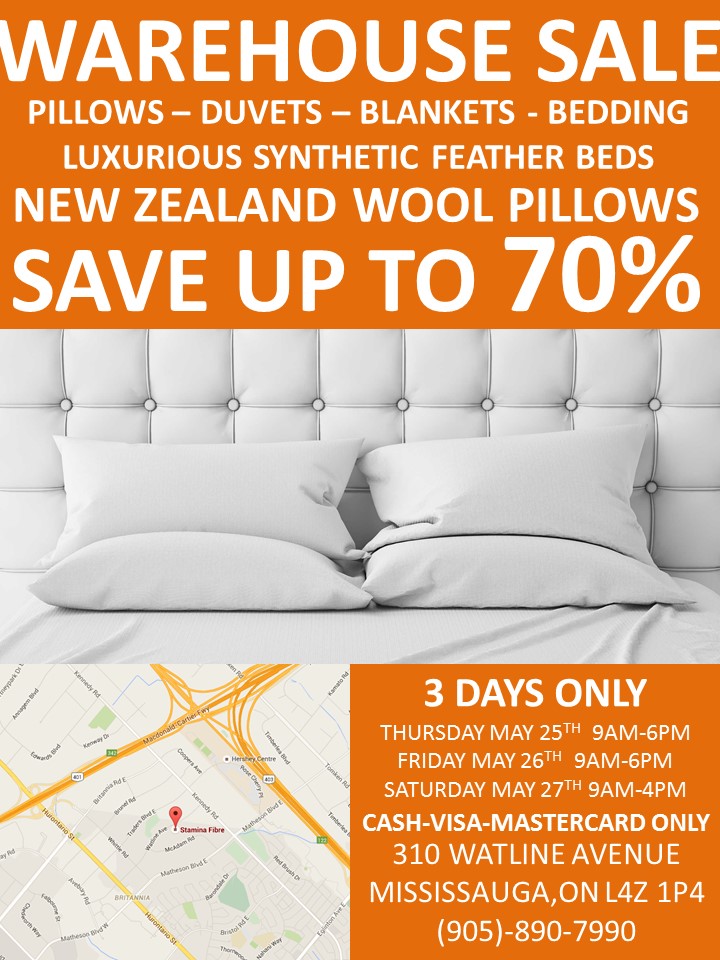 StaminaFibre Canada is having their biggest Bedding Warehouse Sale ever. The sale starts Thursday May 25 2017 and runs for just 3 days! You will not want to miss this unique opportunity to save as much as 90% off retail on luxurious pillows, duvets, memory foam mattresses, body pillows, throw cushions, pet beds, sheet sets, Marriott Hotel Towels / Bath Robes and much more…
The StaminaFibre 3 Day Bedding Warehouse Sale takes place at 310 Watline Avenue, Mississauga, ON. The closest intersection is Hurontario and Highway 401. This sale starts Thursday May 25 and runs through May 27, 2017.
The Hours of Operation are as follows:
Thursday May 25, 9AM – 6 PM
Friday May 26, 9AM – 6 PM
Saturday May 27, 9AM – 4 PM
Parking and admission are FREE!
Click here for more information on the StaminaFibre Bedding Warehouse Sale.