You won't want to miss Pierre Belvedere's fall 2015 warehouse sale! Thousands of toys and fine stationery items will be available below cost at great discounted prices. Shop at Pierre Belvedere's warehouse sale and you will get up to 85% discount on gift ideas for the whole family. New products will be added every day!
Visit Pierre Belvedere's sale starting Thursday, November 5 at 12:00 noon. The sales finish on Saturday, December 5, 2015 (or until out of stock). Check the schedule below for more details. This warehouse sale is taking place at 2555 Dollard Avenue, Building 1, LaSalle, Quebec.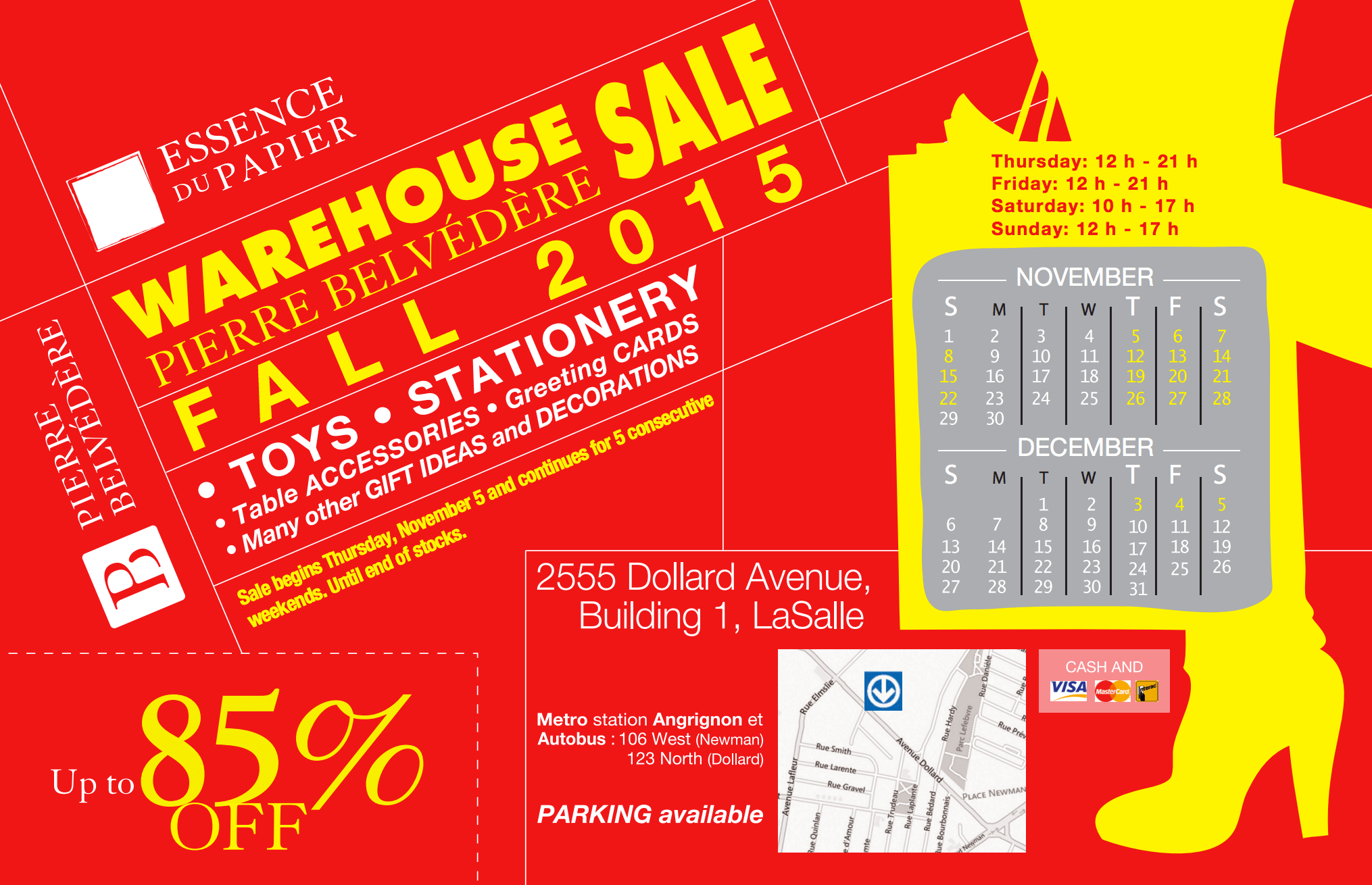 Pierre Belvedere's famous brands include:
Writing instrument and accessories: Mont Blanc / Davidoff / Cartier / Pierre Belvedere / Semikolon
Note books and 2016 agendas: Pierre Belvedere
Toys: Ravensburger / Clementoni / ThinkFun / Smart Games / Trefl / Androni and many more major brands.
Schedule:
Thursday November 5- 12- 19-26 and December 3 from 12:00 to 21:00
Friday November 6-13-20-27 and December 4 from 12:00 to 21:00
Saturday November 7-14 -21-28 and December 5 from 10:00 to 17:00
Sunday November 8-15 & 22 from 12:00 to 17:00
Click here for more information on Pierre Belvedere's warehouse sale!