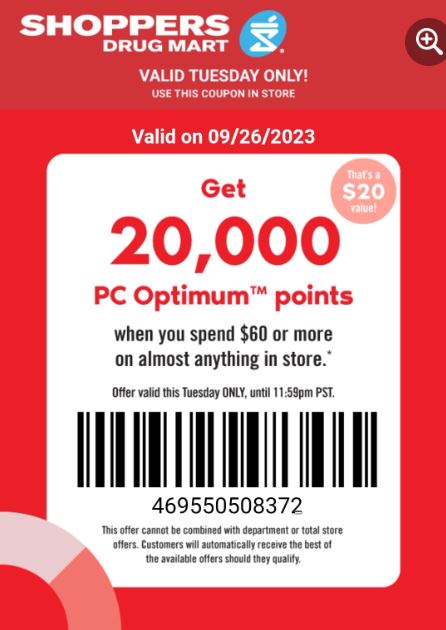 Some of you may have received the Shoppers Drug Mart Canada Tuesday text offer early this time, so here is a preview of an offer that you are able to use for tomorrow.
Tuesday, September the 26th only, get 20,000 PC Optimum points when you spend $60 or more on nearly anything in the store and scan this offer along with your PC Optimum card. If you didn't personally receive the offer by text you can still use it by scanning the barcode from the picture here. There may also be different text offers floating around, so if you would prefer a lower spend offer you might be able to find one.
You are able to use coupons with this offer. Just ensure that your subtotal before taxes and coupon is $60. You will find the points on your receipt immediately after the transaction.
Click here to view the Shoppers Drug Mart Canada flyer for this week.