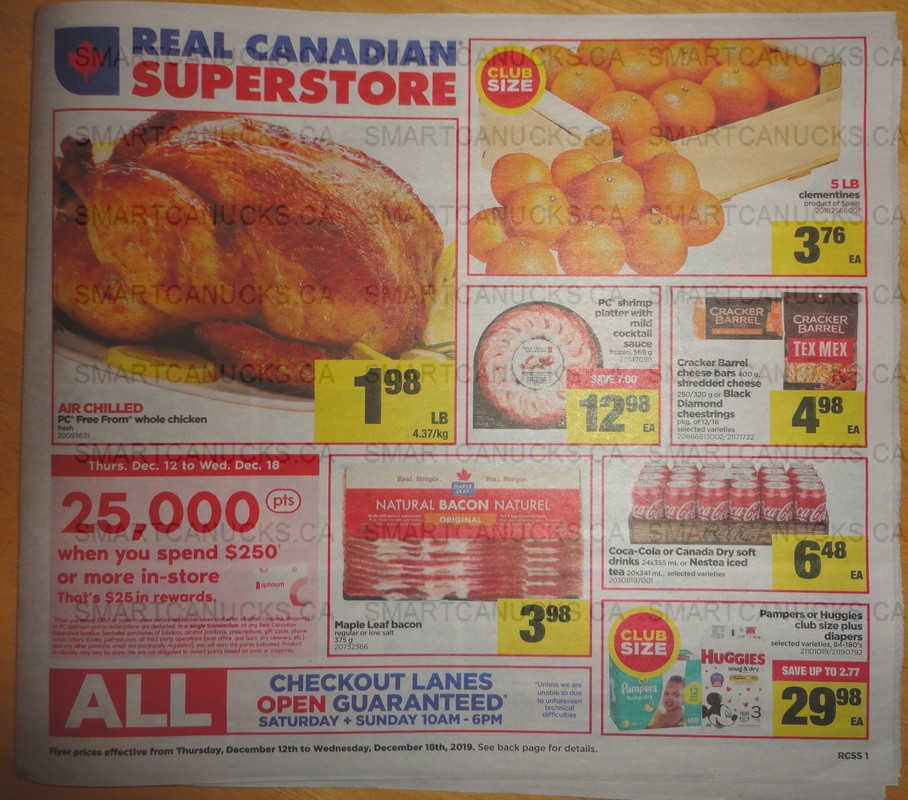 With just two weeks remaining until Christmas, the pressure is on to knock everything off your "to buy" list, and this week at Real Canadian Superstore Ontario, you can pick up plenty of items that you'll need under one roof, and earn bonus PC Optimum points at the same time.
From December the 12th to the 18th, spend $250 or more on almost anything in the store at Real Canadian Superstore Ontario, and get 25,000 PC Optimum points. You have until midnight to save four of your personal offers for next week, so be sure to take a look at this flyer and see if there are any offers that will earn you even more points next week.
There aren't too many in store PC Optimum offers advertised in this flyer, but there is one for 3,000 PC Optimum points for every $15 spent on Nestle Purina pet food brands.
Click here to view the Real Canadian Superstore Ontario flyer that begins tomorrow.