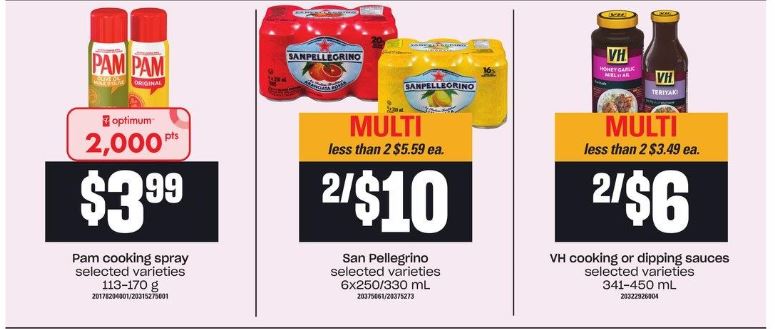 PAM is a pretty common item that you may need for any cooking or baking at home, and this week you can get it for a great price at Loblaws and Loblaws banner stores.
If you are heading out for your essential items this week any time before Thursday and decide to shop at Loblaws, Zehrs, or Independent, you can pick up PAM cooking spray 113-170g selected varieties for $3.99, with an in store bonus of 2000 PC Optimum points.  These PC Optimum points have a value of $2, which is like paying $1.99 for the PAM when you factor them in.
There have been tear pad coupons for $1 off PAM that expire at the end of the year, and some have even been hang tags around the product itself. If you are able to use any of these coupons you could get the PAM for 99 cents, but keep in mind that some stores may not be accepting coupons at the moment. Even without the coupons though, getting the PAM for $1.99 is a great deal.