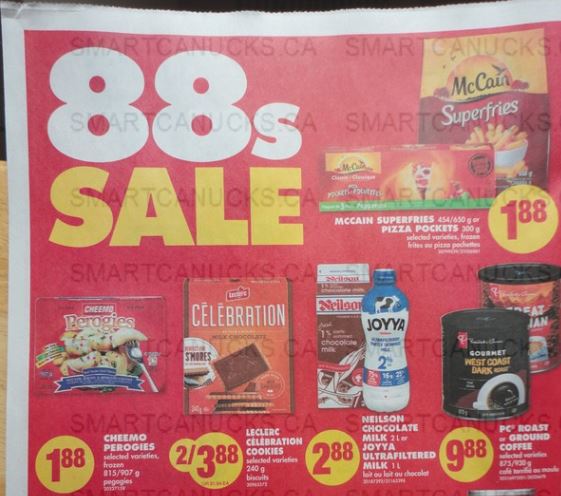 There are all kinds of great deals at No Frills Ontario this week as part of the 88s sale, including this deal on McCain Superfries. On sale for just $1.88 this week, there is also a coupon that you can use to get them for under $1!
In the most recent batch of SmartSource tear pad coupons, there is one for $1 off the purchase of McCain Superfries. Use this coupon this week during the sale and pay just 88 cents a bag. The coupon is valid until the end of 2019, so if you do see it definitely grab a few for future use and watch for this sale price again.
Don't forget that you can also get free Chapman's product this week as well. In this flyer the Chapman's Super Novelties, Canadian Collection, and Original Ice Cream are on sale for $2.88. Use your $4 mail out coupon and get these for free.
Click here to view these offers in the No Frills Ontario flyer.