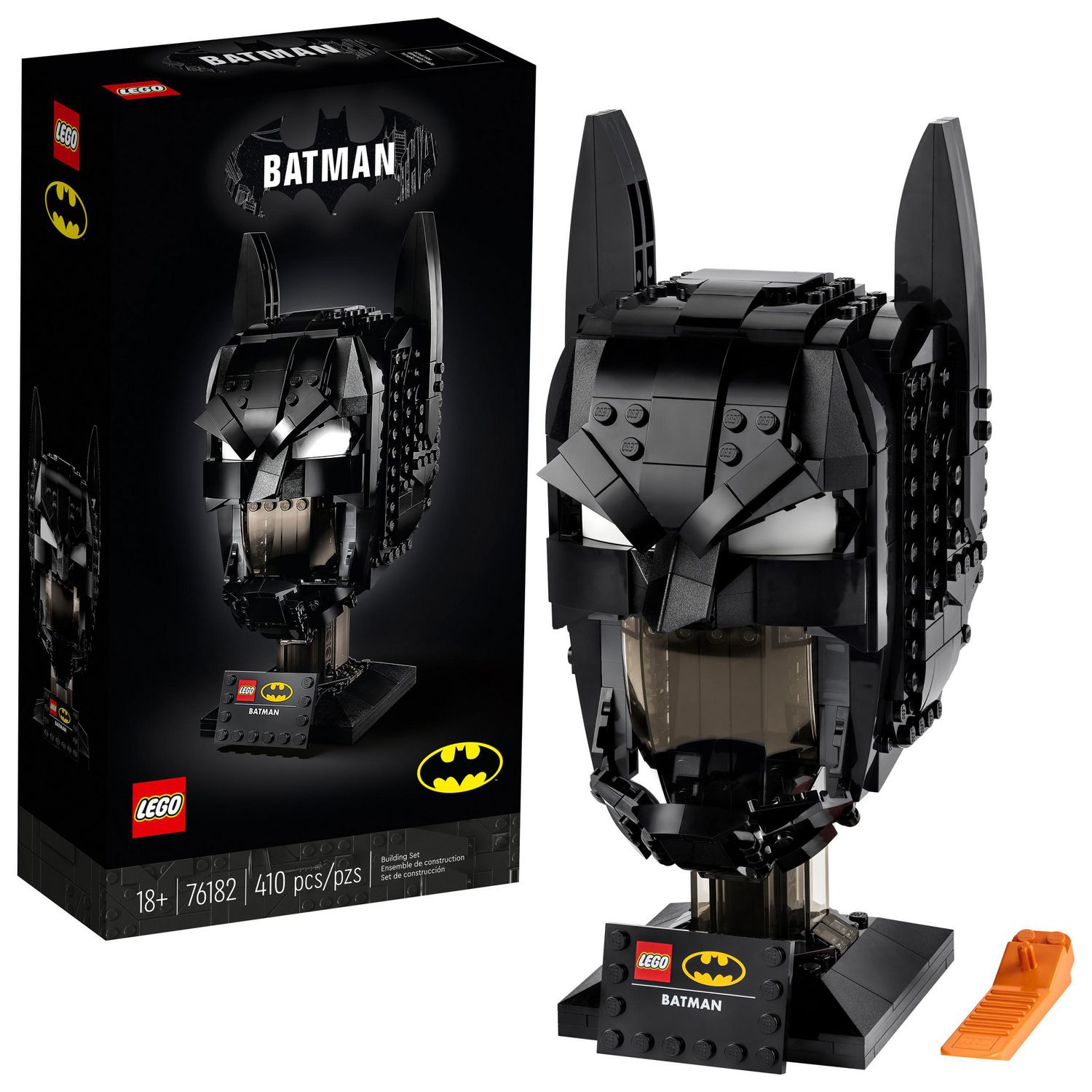 Today you can pre-order the NEW LEGO DC Batman: Batman Cowl 76182 Building Kit (410 Pieces) at Walmart Canada! The item will ship by May 10 2021.
Immerse yourself in a challenging and rewarding building experience as your imagination transports you to GOTHAM CITY™ with the impressive LEGO® DC Batman™: Batman Cowl (76182).Iconic Batman helmet to build and displayThis LEGO brick recreation of the unmistakable cowl worn by the Caped Crusader™ is sure to attract attention and admiration wherever it is placed. With transparent bricks to represent the face and a stylish fact plaque attached to the sturdy base, this remarkable model will provide a sense of fulfilment long after the construction work has finished.LEGO brick model-making kitsEscape the busy world for a while and rediscover the joy of creative construction with adult LEGO building sets. Satisfying to build and stunning to display, adult LEGO kits make great birthday gifts, Christmas presents and personal treats for anyone interested in model making or comic-book culture.
Click here to view Walmart Canada's latest flyers.
Click here to shop online at Walmart Canada.