Canada Day may have already passed, but Lug Canada is still celebrating online. Head over to Lug and you could save up to 50% off clearance styles such as hats, bags and more. Not only that, but in honour of Canada Day, you can take another 15% off Go Canada Gear using the promo code GOCANADA2015! It's a great idea if you want to show your Canadian pride while cheering on Canada at the Pan Am games, or if you're travelling and want to let everyone know where you're from!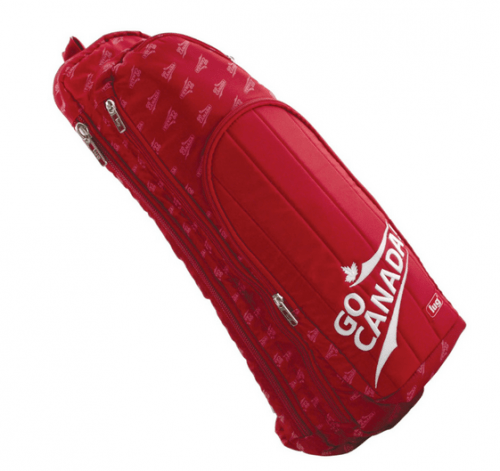 This Lug Go Canada Glider is great for carrying all your essentials around town. It originally sold for $70.99, but you can find it on clearance now for $35.50. Take another 15% off with today's promo code and you could get this glider for $30.17. This shoulder sling bag has an easy access cell phone holder at the top, hidden water bottle holder, and multiple interior cargo pockets. And with the zip pocket on back of bag to keep valuables close to body, you can carry just about everything you need with you all day long!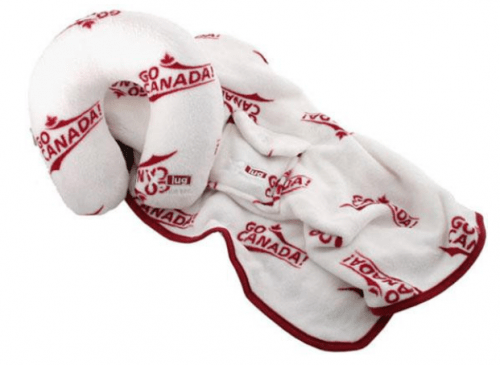 If you're travelling, pick up the Go Canada Snuz Sac Blanket and Pillow from Lug. Originally sold for $31.99, you can find it on clearance now for $15.99. Take an additional 15% off with today's promo code and you could get this great travel essential for only $13.59. Inside the U-shaped case, you've got a cozy blanket to keep you warm, and just inflate the case for a U-shaped pillow that will help keep your neck well supported during travelling. This is a great item to have on hand when you need to travel by plane as it won't take up much space in your carry-on and it will keep you warm and comfortable on long chilly plane rides!
This deal is on for a limited time only. Enter the code GOCANADA2015 at checkout. The additional 15% off will only be taken from Go Canada Gear.Lug Canada charges shipping fees differently depending on your location.