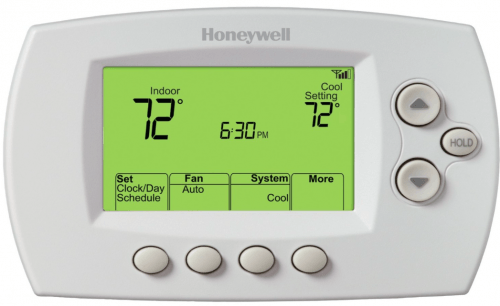 On your next trip to your local Costco Canada, whether you're planning on making one this weekend or in the next week, then you should check their electronics department to see if they too are selling this Honeywell Wi-Fi Programmable Thermostat for the amazingly low price of $69.97. There has been sightings of this price at some local Costco's in Ontario, but we cannot confirm that this price will be available at all locations, nor that it will still be in-stock (seeing as it is just under $70!)

The Honeywell Wi-Fi Programmable Thermostat is an excellent addition to your home, especially if you've been trying to save on energy costs, as it will alert you as to whether your home is too cold or too warm and will also give you a precise temperature reading.
While doing a price comparison on the Honeywell Thermostat, I found that the same model usually sells for well over $100. For instance, on Amazon.ca they were selling this same model for $193.56.
Click here to find the nearest retail Costco location to you.