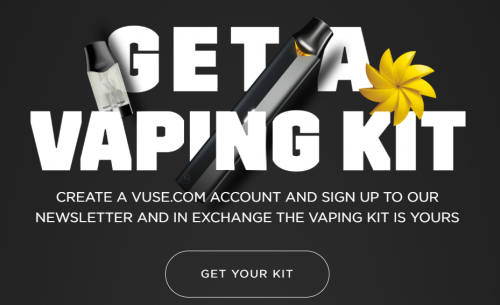 Vuse Canada is currently offering a free vaping kit when you sign up for their newsletter. To being the process of signing up for your free kit you can click the link below.
You must first select your province and click that you are of legal age in your province. On the following page you can then click Get You Kit. To qualify for this free offer you must be of legal age and not have an existing Vuse account. If you live in Quebec, Nova Scotia, or the Territories, unfortunately you are not eligible for this free offer.
You must create an account and then complete the form using the same details that appear on your government ID. This is required in order to validate that you are over the legal age to buy vaping products in your province. Once you've done this you will be shipped your free vaping kit, which includes an ePOD 2 device, an ePod Pod Pack, and free delivery to your address.
Click here to get your free vaping kit.