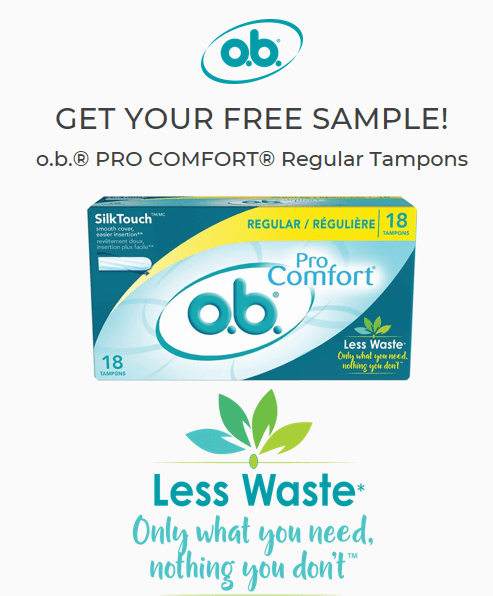 A new free sample is available through Sampler, and for a limited time or while quantities last, you can get a free sample of o.b. Pro Comfort tampons.
You may have requested samples through Sampler in the past, in which case you can just log in. If you have yet to order any sample through Sampler, you can easily register through Facebook, or if you don't have Facebook or prefer not to go that route, you can also register using a valid email address.
It's also good to know that if you hit submit on your sample request, and see in your address verification that you have entered your address incorrectly, you have up to 24 hours to edit it and you will still successfully receive your sample.
Click here to request your free sample of o.b Pro Comfort tampons.