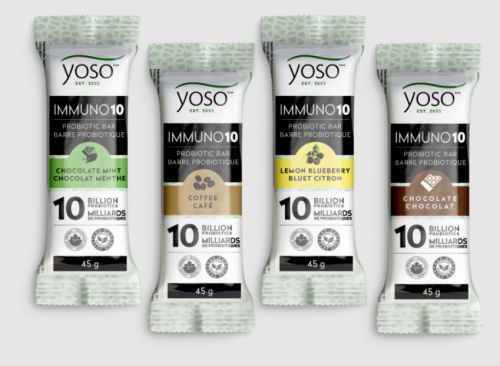 While supplies last, Yoso Canada is giving away free samples of Immuno10 bars, containing 10 billion probiotics per serving. To get your free sample you can click the link below!
You will find the form to fill out on the main page, and you can simply enter your name, email address, and mailing address, and you free sample will soon be on its way.
Click here to get your free sample of Immuno10 bars from Yoso Canada.