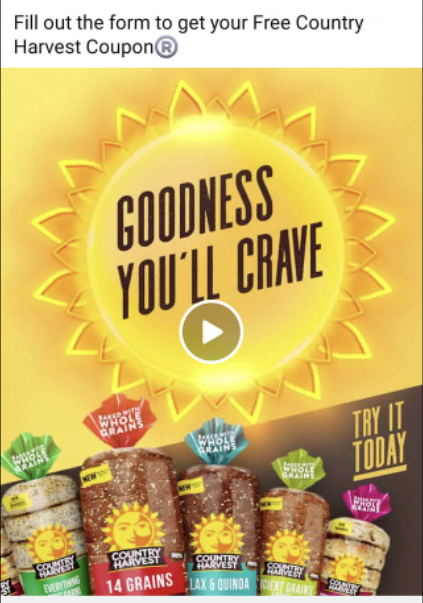 Some of you were able to claim this offer in the last couple of weeks, and it looks like a new version is available that you can claim again. Instead of waiting for the offer to show up in your newsfeed like last time, this time you can easily access it.
To claim your free coupon for Country Harvest Bread, you will need a Facebook account, and you will need to head over there. On Facebook, search "Country Harvest Bread," and you should see the ad shown in the picture above with a button to claim the offer. You will then have to verify your mailing information and you will be sent a coupon in the mail redeemable for a free loaf of Country Harvest Bread or a package of Country Harvest Bagels.
Again, there is no direct link for this offer, but if you head over to Facebook and follow the steps you can claim your coupon!