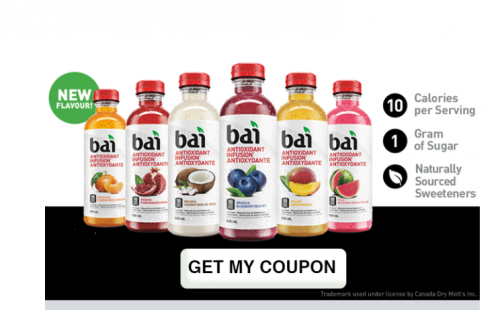 Check your emails for this free coupon offer from WebSaver Canada this morning! Get a free coupon for Bai Antioxidant Infusion when you complete the form through the link in the email.
The link for this one is unique for everyone, so you will have to have received the email in order to get this coupon. Once a link has been used once it cannot be used again, making the coupon one per household. If you do have the email and are able to order it, you will receive your coupon in the mail in 1-2 weeks.
If you do not have a WebSaver.ca account at all you can click below to create an account so that you don't miss out on future coupon opportunities such as this one.
Click here to visit WebSaver.ca.