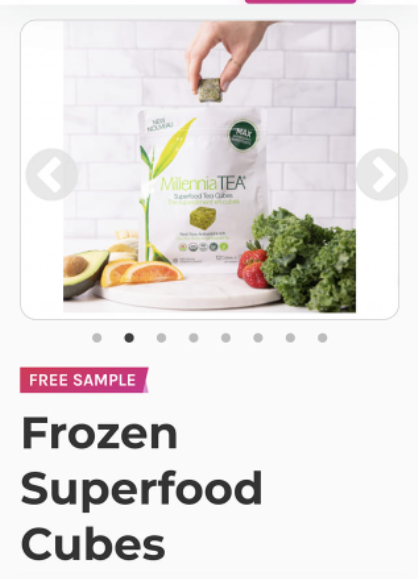 Yet another free sample opportunity has popped up from Social Nature today! This time you have the chance to try Millenia Tea Frozen Superfood Cubes. For this sample you will be receiving a voucher that you can redeem at a retailer that carries the item.
Because you are expected to review the product within two weeks of receiving the voucher, you should first determine whether or not you will be able to redeem the voucher at a retailer near you. You can do this through Social Nature before you apply by entering your postal code. This will tell you whether or not the product is sold in your area.
If you don't yet have a Social Nature account by sure to sign up for one today. As you can see there are some great sample offers that come up and you don't want to miss out!
Click here to see if you qualify for this free sample offer from Social Nature.