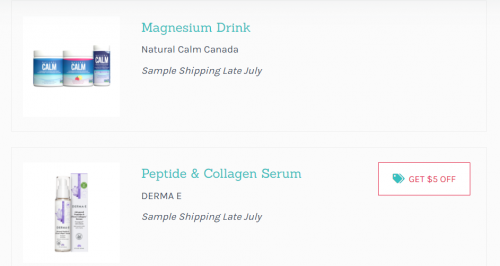 Sign in to your Social Nature account and you may be lucky enough to find two new sample opportunities! The first sample you might be offered is from Natural Calm Canada. You will receive three sachet samples of Natural Calm Magnesium Drink products in different flavours.
The second sample that you can apply for is the Derma E Peptide and Collagen Serum. This two ounce bottle of the serum is full size and valued at over $35. You will have to answer a series of questions to see if you qualify for each of these samples. If you are chosen, your samples will start shipping in late July.
If you don't already have a Social Nature account you can register now and these samples may be offered to you. Keep in mind that if you are chosen to receive a product you are expected to review it. Failure to submit a review may prevent you from receiving future samples.
Click here to visit Social Nature.